HVAD ER ET VIRTUELT KONTOR?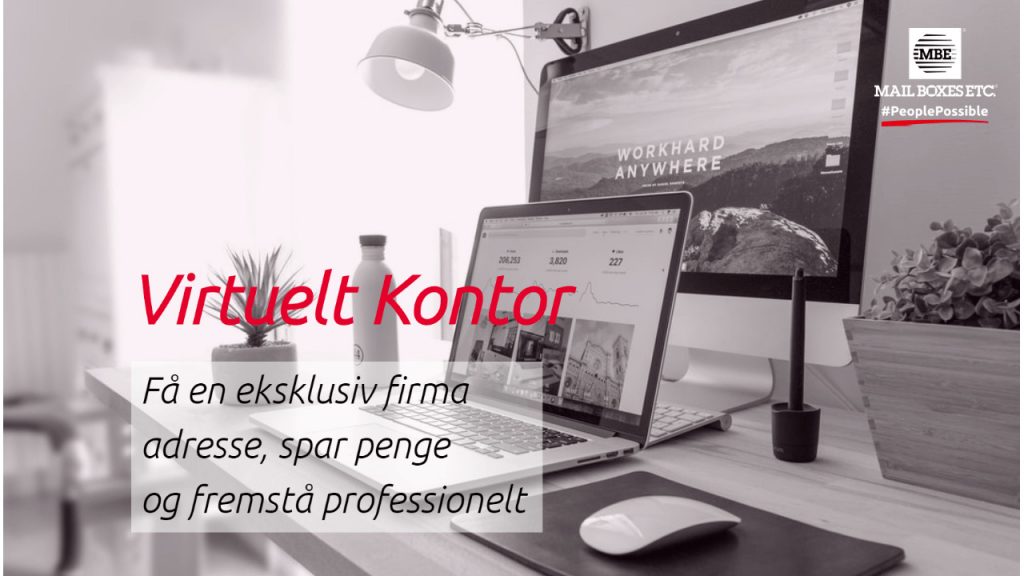 Efterspørgslen for virtuel kontorplads stiger, i takt med at flere folk arbejder hjemmefra.
Men hvad er et virtuelt kontor?
Et virtuelt kontor er for dig, der ikke har behov for et kontor at arbejde fra, men stadig gerne vil have en professionel adresse i København til din virksomhed.
Du kan etablere din virksomhed, uden at udlevere din privatadresse til dine kunder. Du vil få en professionel firmaadresse og kan arbejde hvor du vil.
Med scan to mail tjeneste, får du dine breve scannet til din email og får dem i digitalt format.
Hvad koster det at leje et virtuelt kontor?
Vi har tilpasset vores priser til de forskellige kunders behov og kan tilbyde billig adresseservice fra kr. 100;- md.
Du betaler kun for det du har brug for.
Kan man oprette abonnement som privatkunde?
Ja det kan du godt. Du kan dog ikke registrere din bopæl.
Som privatkunde, kan du få en postadresse. Er du udstationeret, rejser ofte, bor i et bofælleskab, er MBE Adresseservice en oplagt mulighed for posthåndering.
Lyder det som noget for dig?
Bestil virtuelt kontor