Shipping Batteries Laptops and Cell Phones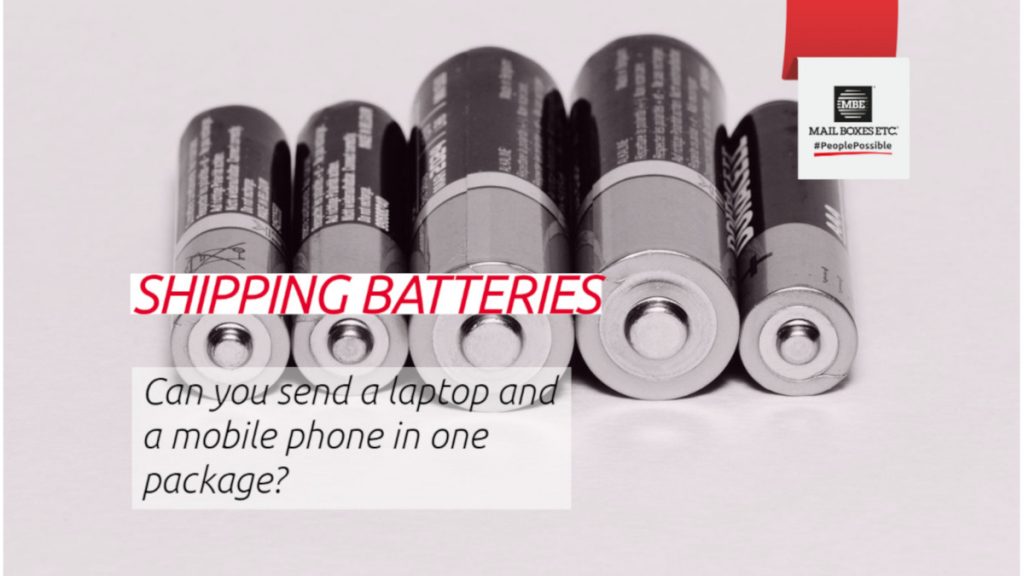 All batteries are considered dangerous goods in the transport industry, and therefore they should be treated with special care. Whether the batteries are sent just as batteries, with the equipment or contained in the equipment as it is the case with most laptops and mobile phones.
There are strict regulations regarding the quantity and packing of the batteries, also if batteries are sent by road or air.
Express services (air cargo) allows a limited quantity of batteries/cells to be sent in the same package, for example, you can send a maximum of 2 mobile phones or laptops in the same shipment. To ship more items, you need to be authorised by the carrier company.
Mail Boxes Etc. is approved and authorised by DHL to send more than the standard quantity via express services. We take care of making sure the packaging is done according to the regulations of the International Air Transport Association (IATA) as well as the labelling. This way ensures that your shipment gets delivered on time and without surprises.
A few considerations when shipping batteries:
You cannot send damage or malfunctioning batteries/cells
Type of batteries: Ion – Metal or Ion – Lithium
Send by themselves, with the equipment or contained in the equipment
Quantity of batteries/cells/devices
Make sure the devices are turned off and take measures, so they do not turn on during transport
Each battery/cell/device must be packed individually and then combined into a large box
Make sure the right labelling is visible and according to the standards
Batteries/cells manufacturer information