Let us find you your ideal Denmark shipping company
We at Mail Boxes Etc. Denmark are a renowned Denmark shipping company and we take great pride in our ability to tailor shipping solutions to our business and private customers. We are lightning fast when it comes to the speed of our services and we put professionalism at the heart of everything we do. This is why when you want to send a package from Denmark of even multiple packages in a high-volume shipment, you can trust on us for reliability, efficiency and a quality service all the way through.
As a leading Danish shipping company, we at Mail Boxes Etc. Denmark know just how to find the best value for your shipping needs and we can arrange your parcel shipments with speed, ease and efficiency. We also offer next-day shipping services for your convenience and enable you to track and trace your parcels for greater peace of mind. Choose the leading Denmark shipping company for your courier and international shipping needs today.
Here is the solution. MBE provides you with a smooth, convenient service which ensures you always get:
The best deal, whatever you need to send. With a network of relationships including international or national Danish shipping companies such as UPS, DHL, Fedex, TNT and many more, we always know where to look to get you the best value.
A secure way to send any kind of item. From individual documents to single packages to commercial sales to import and export to goods shipments, we can arrange the shipment of almost anything you could possibly need to send.
On-the-spot updates and tracking. With online and other tracking systems available, you can stay on top of your goods' location at any time.
Next-day shipping. Have us take advantage of our network to secure you the most suitable expedited shipment or express courier service when time is of the essence.
Your reliable packing and shipping company in Copenhagen for full confidence and peace of mind
Many shipping companies in Copenhagen claim to offer convenient shipping of parcels both internally and abroad. However, few can actually offer the high levels of quality service and professionalism that we at Mail Boxes Etc. Denmark do.
With an extensive network of international partners, including DHL, UPS, FedEx and TNT, we can give you our full assurance that your parcels and packages will be in good hands. This is because we can help prepare your parcel for shipping to the UK and Europe, international or local shipping with professional packing services and give you the best options for transporting your parcels. Whether you need road, air or sea freight – we have multiple options to suit your unique needs, making us a trusted logistics service provider.
Irrespective of whether you need an international shipping service or a local courier in Copenhagen, we can assure you that you will be able to enjoy tracking of each parcel sent and you can get insurance for your packages, which is advisable for high-value, fragile items. Also, you can always rely on our friendly and helpful team to answer any questions you may have and to ensure your shipping process is as seamless and straightforward as possible.
The team behind the Mail Boxes Etc. Denmark courier services is always professional, reliable and trustworthy. We ensure that we are able to offer you all the right options you need – whether you're shipping as a private individual or as a business. Choose one of the most reliable shipping companies in Copenhagen, choose Mail Boxes Etc. Denmark today.
Enjoy high levels of professionalism with our international shipping from Denmark
Whether you are an entrepreneur that carries out multiple-package and high-volume international shipping in the daily course of doing business or you are a private client who would simply like to send a package abroad, you need a professional partner to help you with your international shipping from Denmark.
The Mail Boxes Etc. Denmark international parcel service includes multiple transportation options for your ease and convenience. We can help arrange shipping by ocean freight, air or by road, or even a combination of all three. It all depends on your destination and the speed of the delivery that you'd like.
On the local front, we also offer a courier service in Denmark that is highly reliable and professional. With us, no matter where your intended destination may be, you will always be able to track and trace your packages with full peace of mind that they are being handled in the most professional way possible while en route.
With a network of international partners such as DHL, UPS, Fedex and TNT that cover almost every corner of the globe, you can enjoy full confidence in our service for international shipping from Denmark. Our reputation for quality packing and shipping spans nearly 40 years and in this time, we have mastered the art of shipping locally and internationally. All that you have to do is get in touch with us to find out how we can help make your next parcel shipment as smooth and convenient for you as possible.
The best virtual address in Copenhagen
Looking for a convenient, cost-effective virtual address in Denmark? MBE provides a flexible service which allows you to boost the reputation of your company. Have someone there to accept mail when you cannot be there to receive it, and all of the other things for which having a virtual address is the best solution:
Give your home-based business a boost. Home-based businesses display their reliability and professionalism by having a real street address instead of a PO box or home address.
Get a virtual address service which meets your needs. There is no need to pay for more functionality from your virtual address than you really need. We offer 3 service plans and you pay for what you use.
Rely on a secure private mailbox. Your private mailbox is located inside a secure facility. The only time anyone interacts with its contents is when new mail arrives, ensuring your privacy.
Have someone standing by to receive your mail. If you need a mailbox because you live out of Denmark or are often out of town, rest assured there is someone always there to collect and notify you of your mail, parcels and/or pallets within business hours.
Your virtual address in Denmark at MBE is a real street address, we ensure you get the maximum benefit from your virtual mailbox. What is more, because that address is in a known commercial part of Copenhagen, it lends your business additional credibility.
Learn how to obtain a company car parking permit in Copenhagen using a Virtual Business Address!
Why Choose Us

WE'RE LOCAL

That's right, we're locally owned and close by, meaning you get your job fast

LIGHTNING FAST

Our in-house services including packing and couriers mean we turnaround jobs fast.

QUALITY ASSURED

Our reputation is paramount and we take great pride in our workmanship. Nothing leaves our centres without passing stringent quality checks.

EXPERIENCE
MBE has been around since the 1980's. You can trust our well known, international brand.
Pack & Ship
Virtual Address
#PeoplePossible
What our customers say…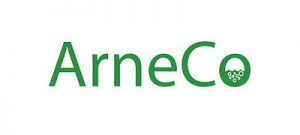 We have been working with Mailbox for over a year and with great satisfaction, as it offers great flexibility and independence from pick-up times and delivery of goods at no additional cost to our company.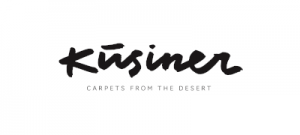 We use MBE for all our shipments in Denmark and the rest of the world. And that's all, from small wool samples to huge heavy blankets.
We always get a nice service. Personal, professional and reliable.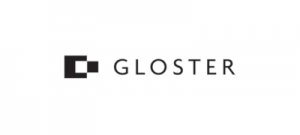 Gloster chose MBE Denmark for all our day-to-day shipments and small packages, partly because of their competitive prices, but mostly because of their high service level. We would definitely recommend other companies to use MBE.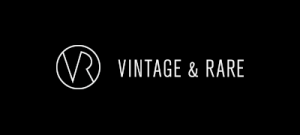 For the past 10 years we have been shipping expensive guitars, amps and effects to musicians all over the world. We have finally found a great shipping-partner in MBE that can handle both packing, shipping, tracking and insurance at very reasonable prices. And on top they are very friendly people and deliver a very reliable and professional service.
As a translator in Italian, I often need to send documents to Italy. Therefore, I turn to MBE, who takes care of the shipment. It's easy and fast, staff are friendly and helpful.
We use Mail Boxes Etc MBE business mailbox rental service to receive merchandise, import & ship products, making our operation so much easier and letting us focus on what we are really good at. They have a friendly team always willing to find a solution.
Helpful and professional.
Very positive experience working with MBE, high recommend!
Hurtig service
pratik kusumanchi
2023-08-20
Was easy to find, and they handed my passport in good condition 🫡
The team at MBE were friendly, communicative, and provided excellent service! Would recommend their services without any reservations!
Stephanie Taylor
2023-07-19
The customer service is amazing. I came with a very small package and they still treated me with tremendous respect and were super helpful.
Bjarke Frost Nielsen
2023-07-19
Very professional and efficient. Friendly staff.
Looking for a specific MBE product or service?