Obtain a company car parking permit in Copenhagen via an MBE virtual business address
SUBSCRIBE
You must have struggled to find a suitable parking space for your company car at some point when visiting Copenhagen Municipality. Even if you do find a parking place, parking prices quickly add up. The better alternative is to secure parking at all-round cost-effective pricing, whether it be for a few casual business meetings every month or a daily commute.
Are there any cost-effective options for frequent parking that you may use to park your company car at different places? The answer is YES, and it all happens when you get your parking permit in Copenhagen linked to your virtual company address. MBE's Virtual Address plan gives your business the option to choose from the Basic or Plus plans. And of course, with this comes the possibility to find a cost-effective parking solution for your company vehicles in Copenhagen Municipality.
What is an MBE Virtual Address?
An MBE virtual business address solves many challenges that businesses face with regard to cost-savings and efficiency. One of these challenges is registering a business address. Although in Denmark it is possible to register your residential address as your business address, however, for various reasons, many start-ups or transferable businesses that move around the city most of the time and which don't require office space for day-to-day operations, don't wish to register a business at the address where they reside.
In this type of situation, a major asset or a helping hand to any business is an MBE Virtual Address. With this virtual business address, you not only get access to a much more affordable commercial parking license or car parking permit for truly affordable amounts per month, you can also take advantage of the ability to always have a location where you can carry out your business meetings, without having to rent office space that you don't really need.
The MBE Virtual Address is a type of digital/virtual address registration service that offers businesses a mix of services such as space and/or technology, digital services and mail storage without the costs of owning or leasing a traditional office.
Use a virtual address for company registration and get a parking permit in the city of Copenhagen
There are many business types in Copenhagen and in Denmark as a whole that require an address for company registration. However, if you're not a very traditional business that does not require office space and you do not wish to use your residential address for company registration purposes, there is a solution for you. You can now take advantage of the Mail Boxes Etc. virtual address for company registration.
Obtaining this address for a low monthly fee means you will adhere to national regulations for business registration while at the same time being able to manage your business address needs from a secure and reliable location. The Mail Boxes Etc. virtual address enables you to receive all official correspondence there, hold meetings with the right tools and technology at your fingertips and in addition to this, you can also avail of the parking permit in Copenhagen going from as low as 277 DKK per month to reduce your overhead costs and streamline your business operations. Ultimately, this service enables you to help your business grow and thrive in an increasingly competitive marketplace.
Although in Denmark, businesses can register their home address as their business address, for privacy and other reasons, many wish not to do so. The smart alternative is a virtual address for company registration to ensure that you conduct business within the bounds of the law whilst limiting your expenses related to parking costs, mail management and office space, among other factors.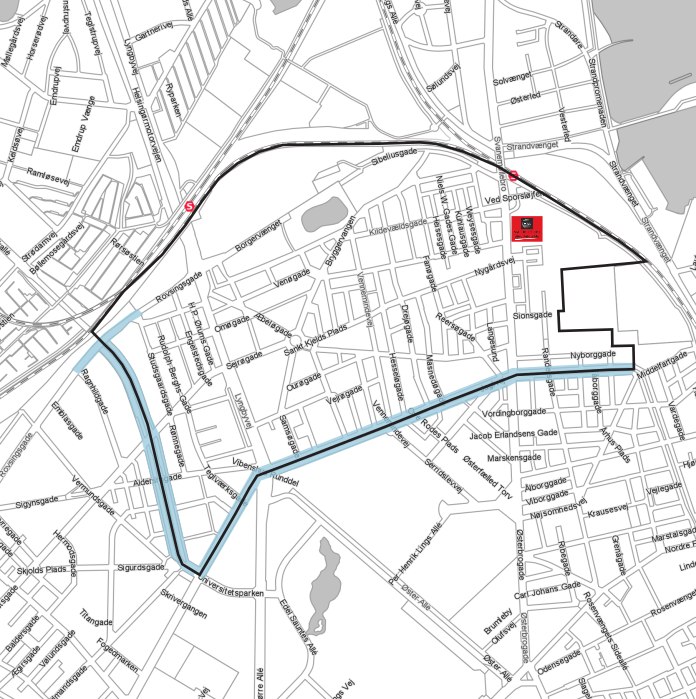 Keep your existing address while using the MBE Virtual Business Address
Some businesses can keep their existing business address while using the MBE Virtual Address. This is done by simply registering your existing address as the P-Unit and moving your business address to the MBE virtual address for business. It is also legal to register multiple parking units to carry out activities at different addresses while maintaining your registered address in Copenhagen. As such, the business parking permit can help you achieve your business objectives.
For example, you may continue to register your initial address as a warehouse or working station while legally registering your business address at MBE's premises. This could also be a good option to carry out all operations as usual while taking advantage of the opportunity to park in Copenhagen's pay zones at a very low cost.
This offers you a great opportunity to spend more time and resources on other productive activities to help your business grow. Registering your virtual address with MBE will not only open the door to cost-effective parking solutions, but also other solutions that will free you from the expenses of owning or leasing a traditional office space.
Get a virtual business address & parking permit in Copenhagen with MBE
SUBSCRIBE
Mail Boxes Etc. now offers you the opportunity to get a virtual business address, whether you are just starting your own business or you already have an existing one with a different address for registration. This is a great cost-saving solution for almost every business type and is an opportunity you don't want to miss.
In addition to a virtual business address, you can also take advantage of our virtual office for companies. We understand that meetings are a necessary part of doing business but that office rental costs can accumulate quite quickly. Why pay more when you can have the ease and convenience of a virtual office in Copenhagen that caters to all your business requirements through the right tools, space and technology that works for you?
And of course, with our virtual business address in Copenhagen, you can also save on major parking costs with your parking permit in Copenhagen Municipality. Whichever pay zone your business vehicle is parked in, you can avail of cost savings that are illustrated in the table below.
Monthly
Annual
Total Monthly
Total Annual
MBE Virtual Mailbox subscription*
DKK 150.00
DKK 1,499.00
Parking with Business Permit**
DKK 277.00
DKK 3,325.00
DKK 427.00
DKK 4,824.00
Parking with Business Permit Plus**
DKK 879.00
DKK 10,545.00
DKK 1,029.00
DKK 12,044.00
Parking Expenses
Ydre Østerbro (5hr/ 5 days a week) – Yellow Zone
DKK 1,200.00
DKK 14,400.00
Licenszone Vesterbro (VB) (5 hr / 5 days a week) – Green Zone
DKK 2,400.00
DKK 28,800.00
Savings with MBE Virtual Mailbox
MBE Virtual Address + Business Permit
DKK 773.00
DKK 9,576.00
MBE Virtual Address + Business Permit Plus
DKK 1,371.00
DKK 16,756.00
** Both the Business Permit and Business Permit pPus need to be paid annually. The monthly fee for these is for illustration purposes only.
* A mailbox subscription could be done as either a monthly or an annual subscription module.
*** All fees are exclusive of VAT.
Why Choose Us

WE'RE LOCAL

That's right, we're locally owned and close by, meaning you get your job fast

LIGHTNING FAST

Our in-house services including packing and couriers mean we turnaround jobs fast.

QUALITY ASSURED

Our reputation is paramount and we take great pride in our workmanship. Nothing leaves our centres without passing stringent quality checks.

EXPERIENCE
MBE has been around since the 1980's. You can trust our well known, international brand.
Pack & Ship
Virtual Address
#PeoplePossible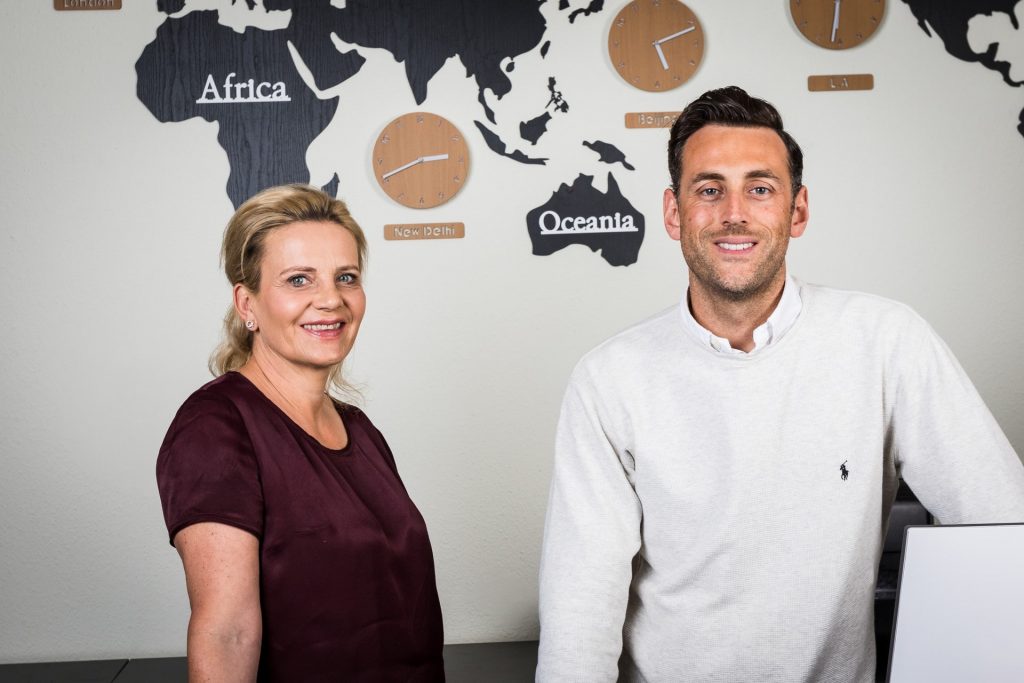 Discuss what you need from your virtual address and virtual office services in Denmark today. Reach out to us online or by phone, or simply walk right through the doors of your local MBE Business Centre.
SUBSCRIBE
Helpful and professional.
Very positive experience working with MBE, high recommend!
Hurtig service
pratik kusumanchi
2023-08-20
Was easy to find, and they handed my passport in good condition 🫡
The team at MBE were friendly, communicative, and provided excellent service! Would recommend their services without any reservations!
Stephanie Taylor
2023-07-19
The customer service is amazing. I came with a very small package and they still treated me with tremendous respect and were super helpful.
Bjarke Frost Nielsen
2023-07-19
Very professional and efficient. Friendly staff.
Looking for a specific MBE product or service?