Both people and businesses of all types and sizes need to pack and send packages from Denmark. The truth is that you need not only a reliable partner but a professional one as well. This is because the right shipping partner will ensure that when you send a parcel, it is packed appropriately for the journey to its final destination. They will also ensure that the package arrives in top condition, while giving you the peace and mind of having insured parcels that you can track in real-time. Let Mail Boxes Etc. be your preferred Denmark shipping company for our quality service and the efficiency and reliability with which we serve your shipping needs.
Many people who do not have prior experience with shipping wonder about how to send a package from Denmark. The process can be made extremely easy and streamlined when you partner with us. We offer both physical and online shipping help through our international parcel service. This means that you have a choice. You can either come to one of our drop-off points to pack and send packages from Denmark or the process can be an entirely online one. This includes getting the necessary proforma and shipping labels as well as convenient online payments.
A trustworthy and reliable courier service in Denmark
At Mail Boxes Etc., we also offer courier services in Denmark for both domestic shipping and shipping internationally. Our trusted and reliable partnerships with major global shipping brands such as DHL and UPS mean faster, more reliable and more efficient shipping experience overall. This is whether you're a private or individual customer or a business which needs its logistics taken care of with the right type of shipping for your product type.
Our Denmark courier services are designed for items of any shape, size and volume. In addition, we handle bulk packages and once-off parcels, too. But in addition to this, you can also send fragile items abroad. We will apply the utmost care in packaging so that your products arrive safely and in perfect condition each and every time. Our centre for couriering in Copenhagen is located for your total convenience in mind. And because we offer professional packing services in addition to shipping, we are considered a reliable courier service in Denmark – a trusted partner by both individuals and business customers.
Choose among the top shipping companies in Copenhagen
When looking for the right shipping partner, you will be looking at various shipping companies in Copenhagen. However, you need to choose a partner that balances important factors of international shipping such as cost, insurance, tracking, customer support and reputation, among other things. At Mail Boxes Etc., we harmoniously bring together each of these factors and more for an excellent service that ensures your international shipping from Denmark is a process that is as smooth and seamless as possible.
For example, with us you can begin the shipping process with professional packing, while we also take care of the necessary shipping labels, proforma invoices and ensure a smoother customs process – irrespective of the destination. This can result in faster customs processing times and getting your shipment to its recipient faster. In our competitive world, faster shipping is a crucial factor many companies and individuals consider to be important in their decision as to whether or not to purchase from you again.
And when it comes to the reliability of your chosen Danish shipping company, you also need to consider the shipper's reputation. We are proud of our rich and extensive history and experience in courier services and shipping, dating back to the 1980s. With multiple locations across the world, we reach your parcel's shipping destination with ease and as such, this makes us one of the most trusted and reliable express shipping companies in Copenhagen.
Do you have a confirmed price? If so, please fill in this form.
Have our experts pack and send any items you need to dispatch to Europe or anywhere in the world. We have relationships with every top international and local Denmark freight companies such as DHL, UPS, Fedex, TNT and many more. We compare all of their offerings. Then we create the best combination of services – couriers, shipping and more – to get your items to where they need to go. Ensuring you always get the best deal on any shipment.
Then we pack your goods for you. This is handled by logistics professionals with access to the kind of sturdy packing materials which can protect any kind of item. Together, they ensure that your goods get to where they need to go in complete safety.
Send any type of item
Large and heavy goods. Individual packages. Your commercial products. Single important documents. Send any items you need to any destination.
Benefit from decades of experience
MBE has extensive experience gathered through safely and securely shipping items around the world for decades.
Include professional packaging
Rely on logistics specialists to carefully prepare your items for transport. We make sure your goods get there safely.
Get the best value for money
Have us compare all of the shipping, freight forwarding and courier companies in Copenhagen, across Denmark, and around the world. Then choose the options which get you the best deal.
Pack & ship with MBE – Explore our wide range of domestic and international shipping services
Easily arrange domestic or international shipping to or from Denmark
Domestic or international shipping to or from Denmark has never been so easy to arrange. With MBE, all you need to do is choose the destination. We take care of everything else. Collection. Packaging. Track and Trace. Notification of arrival.
You might need to send goods around the world. Whatever your requirements for your shipment in terms of budget and timeframe, we'll make what's possible to meet them.
Why Choose Us

WE'RE LOCAL

That's right, we're locally owned and close by, meaning you get your job fast

LIGHTNING FAST

Our in-house services including packing and couriers mean we turnaround jobs fast.

QUALITY ASSURED

Our reputation is paramount and we take great pride in our workmanship. Nothing leaves our centres without passing stringent quality checks.

EXPERIENCE
MBE has been around since the 1980's. You can trust our well known, international brand.
Pack & Ship
Virtual Address
#PeoplePossible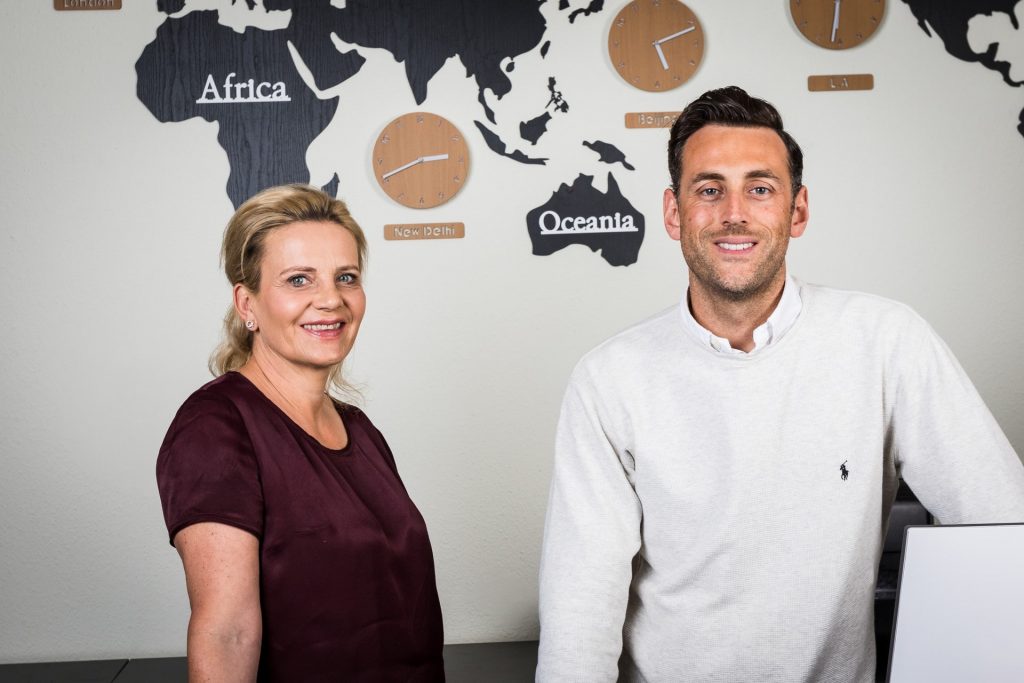 Discuss the international shipping you need to arrange in Denmark today. Visit us at Mail Boxes Etc, give us a call, or send us an email with your requirements and we'll get back to you as soon as possible.
Email us
Helpful and professional.
Very positive experience working with MBE, high recommend!
Hurtig service
pratik kusumanchi
2023-08-20
Was easy to find, and they handed my passport in good condition 🫡
The team at MBE were friendly, communicative, and provided excellent service! Would recommend their services without any reservations!
Stephanie Taylor
2023-07-19
The customer service is amazing. I came with a very small package and they still treated me with tremendous respect and were super helpful.
Bjarke Frost Nielsen
2023-07-19
Very professional and efficient. Friendly staff.
Looking for a specific MBE product or service?