Professional international shipping from Denmark that you can always count on
Free shipping quote
International shipping from Denmark for businesses and private clients is now at your fingertips easily and conveniently – in person or online – with Mail Boxes Etc. When it comes to an international parcel service you can count on, with MBE you have a fully reliable shipping partner who you can trust for professionalism and a high quality service.
As a leading shipping company in Denmark, with decades of experience to our name, we offer a fast, efficient and reliable service and we're lightning fast with quality assurance at every step of the process. When you want to send a parcel from Denmark to the UK or if you're interested in shipping from Denmark to the USA, Canada, Australia, China and the rest of the world, choose Mail Boxes Etc. for extra peace of mind.
At Mail Boxes Etc., we fully understand that all business and private clients have individual needs that need to be considered with every parcel shipment abroad. We are and continue to be a reliable service provider for international shipping from Denmark that ensures every shipment arrives at the right address, hassle-free and on time, every time. We help you with all customs formalities and clearance procedures, irrespective of the size, weight or volume of your package or whether you're sending it abroad for personal or business reasons.
A leading international shipping company in Copenhagen with extensive experience
With over 30 years of experience in shipping, couriering and transporting products to all corners of the world, Mail Boxes Etc. is a leading international shipping company in Copenhagen that always puts you at the heart of everything we do.
Whether you need an international shipping service or a courier in Copenhagen, rest assured that our strengths lie on both the local and international front. With our experienced and reliable Denmark courier services, you can enjoy local parcel delivery services with speed, ease and efficiency. Meanwhile, if you're shipping internationally, we can assist you with the right service for your needs – whether it involves ocean, air or road freight and transport.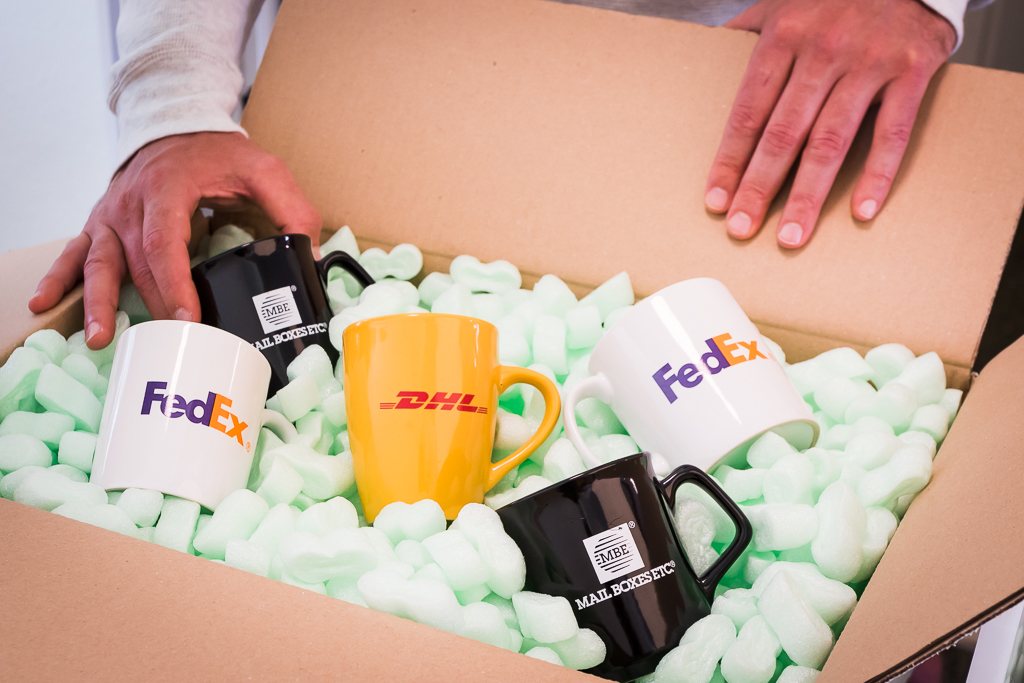 As a reliable and trusted Danish shipping company, many private and business customers choose Mail Boxes Etc. in Copenhagen for a professional and high quality service. We make sure that we help you with every step of your shipping journey including handling the packing, customs forms and transportation with the help of our reliable partners – UPS and DHL.
With our decades-long experience in international and local shipping and courier services, choose MBE as your trusted international shipping company in Copenhagen today.
Expertly handled courier services in Denmark for your convenience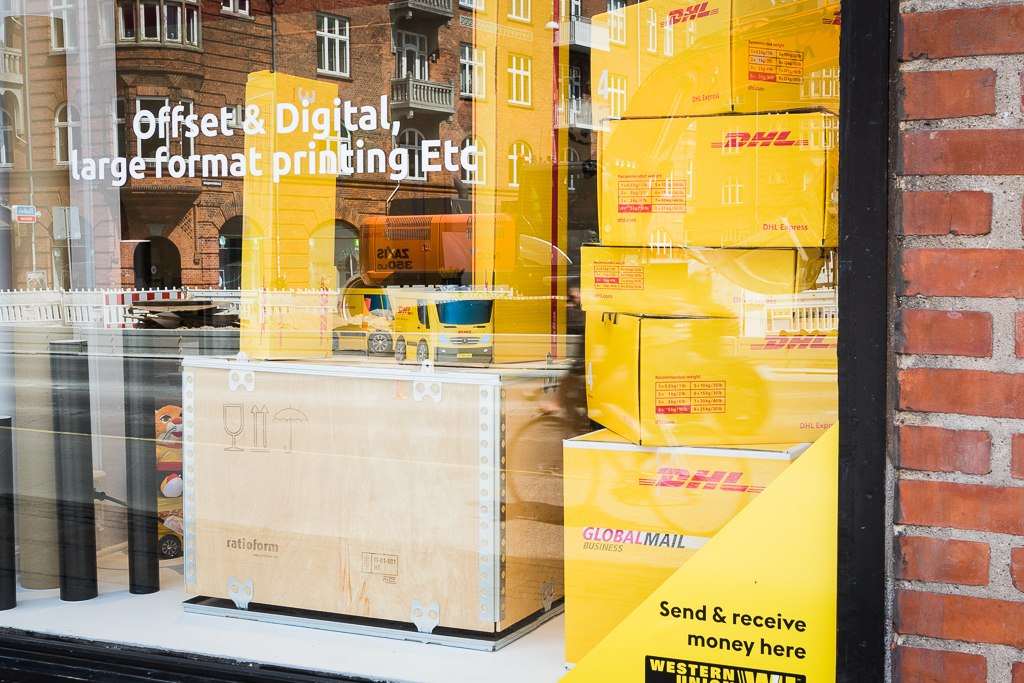 For many businesses and individuals, time is of the essence when it comes to sending a package from Denmark. Speed and efficiency are criteria that many customers look out for in their courier service in Denmark. Luckily, with Mail Boxes Etc., you've now got a reliable shipping and courier partner who you can always turn to when you're in need of international or local transportation of parcels, packages and documents.
As a leading Denmark shipping company, we can assist you with ocean, air and road freight depending on your needs and requirements. We can also assist with the shipping of large, high-volume or fragile items. Our friendly, helpful and experienced team is ready to help you with any questions you may have and provide any assistance you may require.
When you need a courier service in Denmark, turn to Mail Boxes Etc. to ensure that you always reap the rewards of using the right partner for your specialised and individual needs. We have decades of experience in helping customers achieve their shipping goals in the most efficient and effective way possible. We do this with the help of our partners DHL and UPS and are consequently able to reach even more global locations than was even thought possible.
Easy-to-arrange worldwide shipping from Denmark for any business and individuals
Make the next time you need to set up worldwide shipping from Denmark a stress-free experience. MBE gives you a straightforward way to consult the service offerings of every single reliable Danish shipping company and wider international options.
Whether you have goods to transport within Europe, across the Atlantic to the USA, or even to destinations in Canada or Brazil, our team will ensure a seamless logistics process. Get in touch with us. Tell us what you need to ship and its destination. We will find the best carrier, transport insurance, due the customs for you to achieve smooth logistics service without unnecessary delays.
MBE ensures that – for you – all it involves is letting us know what you need to send and where you need to send it to. It is the reason so many companies around the world outsource all of their regular logistics processes to MBE. And the reason we have been the first choice for individuals around the world for over 30 years.
One simple way to assess the best international carriers.
Let our logistics experts handle the hard work of comparing and choosing the best shipping options for your items.
Send one-off or regular shipments.
Request monthly billing, action summaries, and more. Small and medium enterprises around the world use MBE as their go-to logistics partner.
Send any items safely.
Include professional packaging in your service and be sure that – no matter what you need to send – it will arrive safe and sound.
To anywhere.
Set up shipping to Africa, South America, North and Central America, Asia, and Oceania with ease. We cover all global destinations.
Why Choose Us

WE'RE LOCAL

That's right, we're locally owned and close by, meaning you get your job fast

LIGHTNING FAST

Our in-house services including packing and couriers mean we turnaround jobs fast.

QUALITY ASSURED

Our reputation is paramount and we take great pride in our workmanship. Nothing leaves our centres without passing stringent quality checks.

EXPERIENCE
MBE has been around since the 1980's. You can trust our well known, international brand.
Pack & Ship
Virtual Address
#PeoplePossible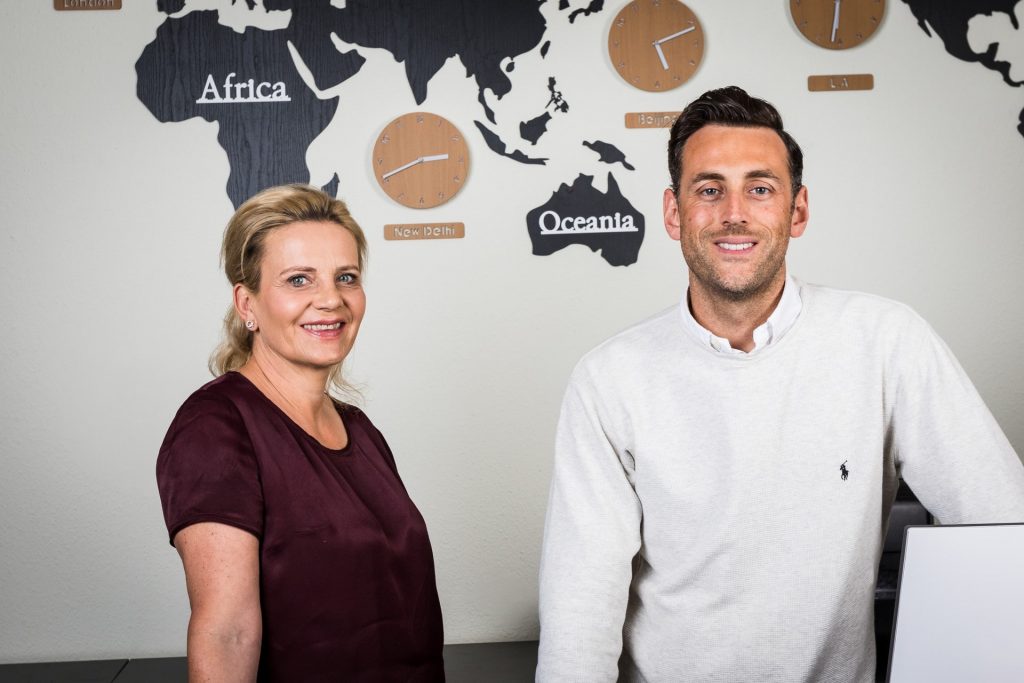 Discuss setting up worldwide shipping from Denmark to anywhere in the world today. Speak to MBE's logistics specialists about making your single, sporadic or regular shipments happen online, or in-person at your local MBE Business Centre.
Free shipping quote
Helpful and professional.
Very positive experience working with MBE, high recommend!
Hurtig service
pratik kusumanchi
2023-08-20
Was easy to find, and they handed my passport in good condition 🫡
The team at MBE were friendly, communicative, and provided excellent service! Would recommend their services without any reservations!
Stephanie Taylor
2023-07-19
The customer service is amazing. I came with a very small package and they still treated me with tremendous respect and were super helpful.
Bjarke Frost Nielsen
2023-07-19
Very professional and efficient. Friendly staff.
Looking for a specific MBE product or service?