You need a reliable partner when it comes to logistics and order fulfillment. It's crucial to partner with the best in the industry when you need transportation and logistics services in Copenhagen because it can boost efficiency and reduce your costs. As one of the leading and most experienced Denmark global logistics companies, we at Mail Boxes Etc. Denmark can help.
From custom packaging services to warehousing and transportation, let us take care of the entire process in your supply chain to help your business skyrocket sales and improve revenue. In this competitive market, efficient logistics are a must for any ecommerce retailer and when you partner with the best, your business will thrive.
Based in Copenhagen, our transportation and logistics services are designed to meet your unique needs. We can help with every aspect of your order fulfillment process and deliver your products to the right address at the right time. With customers demanding a faster service and even faster deliveries, you need the right partner who can introduce efficiency in your business to achieve just that. Talk to us about your needs and we'll take care of the rest!
Choose MBE Denmark when you need transportation services for your goods in Copenhagen
No one understands better than we at Mail Boxes Etc. Denmark how important it is to have a solid and reliable partner to take care of your transportation needs. Different products require a different approach and some goods need to be delivered at lightning fast speed for you to remain competitive. When you partner with us, you are partnering with a transport company in Denmark that can help with transporting, couriering and delivering a wide range of your products through express and other types of shipping.
As one of the most experienced express shipping companies in Copenhagen, we are a trusted name for logistics services, order fulfillment and transportation. We cover everything you need from start to finish so that you can enjoy greater peace of mind. When your goods are transported in time, it's not only your customer that benefits but your business, too. We are here for you at every stage of your process to ensure seamless delivery and to help your business grow.
Choose Mail Boxes Etc. Denmark—your transport company that can deliver to practically any corner of the world. With us, you can avail of real-time parcel tracking, opt for insurance for higher-value items if you wish, take advantage of our specialist packing service and you can always lean on us for advice on anything related to transporting and shipping your goods internally or abroad. Our friendly and experienced team is at your side every step of the way so reach out and let us find the right solution for your business' unique needs.
Your reliable fulfillment center in Denmark to help your business grow
The competition among businesses is growing by the day. Specifically, ecommerce businesses need to stay ahead of the competition and remain competitive in order to thrive. This requires careful planning and execution of your order fulfillment needs and that's where we at Mail Boxes Etc. Denmark shine as one of the leading ecommerce logistics companies.
Through our fulfillment services in Denmark, you can enjoy professional packing of high-value, fragile or regular goods. We can also assist with warehousing and transportation—both standard and express—according to your unique needs. For example, let us help you with your Danish art transport, which we take care of in the most professional yet careful way possible. In fact, we offer custom wooden crates for art galleries and we help transport your goods safely and with minimal contact. In addition, you can avail of express shipping through our courier service in Denmark, ensuring your goods arrive at their destination in perfect condition.
When you choose our order fulfillment services in Denmark, you can rest assured that we will receive, store, pick and pack your items and then send them using either our economy or express services. Although there are some limitations to the size and volume of storage required, we are highly flexible and very happy to find the perfect solution to meet your needs.
Some of the most common types of logistics services in Denmark that we provide, catering to specific industries and their unique needs, include the following:
Fashion and textile logistics
Clothing such as shirts, pants, shoes, suits and dresses can be easily packed and shipped according to your needs. We recommend using boxes for more exclusive clothing items. Alternatively, a plastic bag or padded envelope are more affordable options. Normally, our economy service is sufficient to transport these items and it is one of the more cost-effective solutions you can take advantage of. Apart from packing and shipping, we also specialise in warehousing of textiles and related products, including clothing and accessories.
Pharmaceutical logistics
Pharmaceutical logistics are a part of the logistics services that we offer, designed to meet the needs of the pharmaceutical sector through safe and compliant handling of pharmaceutical products, medicine and healthcare supplies. Some examples of the products we can help you with include vitamins, supplements, over-the-counter medication, and in some cases, prescription medication. When it comes to shipping these products outside the EU, we recommend that you seek our advice first as we can help you better navigate the complexities of shipping medical products. For example, shipping medical equipment is usually not a problem. However, it should be new. On the other hand, we do not ship temperature-controlled or cooled medicine. Also, when shipping outside the EU, it's important to remember that different customs and import rules may apply.
Retail logistics
Through this arm of our service offering, you can avail of immense support for your retail business, which encompasses transportation, warehousing and supply chain management of consumer goods to retail outlets.
Automotive logistics
We help you navigate the complexities of the automotive industry by assisting you with transportation and warehousing of automotive parts, vehicles and accessories.
Ecommerce logistics
Our ecommerce logistics services are uniquely tailored to your business needs. Our services include efficient pick and pack, labelling, order fulfillment, storage, last-mile delivery and even returns management.
Technology and electronics logistics
Rely on us to help with the specialised packing, transportation and warehousing of electronic devices, components and technological products such as mobile phones, monitors, laptops and other IT equipment. We follow industry standards related to packaging and labelling of these items.
Alcohol logistics
this service refers to the specialised logistics operations tailored to the transportation and warehousing of alcoholic beverages, including beer, wine, spirits, and other related products. This industry demands specific handling due to the nature of the products involved, including regulatory compliance and safety considerations, which differ across countries. In particular, countries like the US, UK, Canada and Taiwan have special volume and importer requirements. However, once the formalities are completed, we can help you meet local requirements and ship safely in various volumes—from a bottle to an entire barrel, depending on your needs.
Leverage Our In-Depth Local Insights in Copenhagen
Tap into our extensive experience within the Copenhagen logistics industry, ensuring you benefit from reliable and efficient solutions that are finely tuned to the specific demands of the local market.
Explore Our Global Reach in Logistics
Connect your shipments to destinations worldwide with our comprehensive international logistics solutions, providing access to key global markets and ensuring seamless transportation.
Rely on Our Expert Packing Services
Have confidence in our skilled team to expertly package your goods, guaranteeing their safety during transport and their arrival at the destination in pristine condition.
Harness the Strength of Our Strategic Collaborations with Premier International Carriers
By partnering with industry giants like FedEx, TNT, UPS, and DHL, we leverage their expansive networks and resources to offer you impeccably smooth and dependable logistics solutions.
Why Choose Us

WE'RE LOCAL

That's right, we're locally owned and close by, meaning you get your job fast

LIGHTNING FAST

Our in-house services including packing and couriers mean we turnaround jobs fast.

QUALITY ASSURED

Our reputation is paramount and we take great pride in our workmanship. Nothing leaves our centres without passing stringent quality checks.

EXPERIENCE
MBE has been around since the 1980's. You can trust our well known, international brand.
Pack & Ship
Virtual Address
#PeoplePossible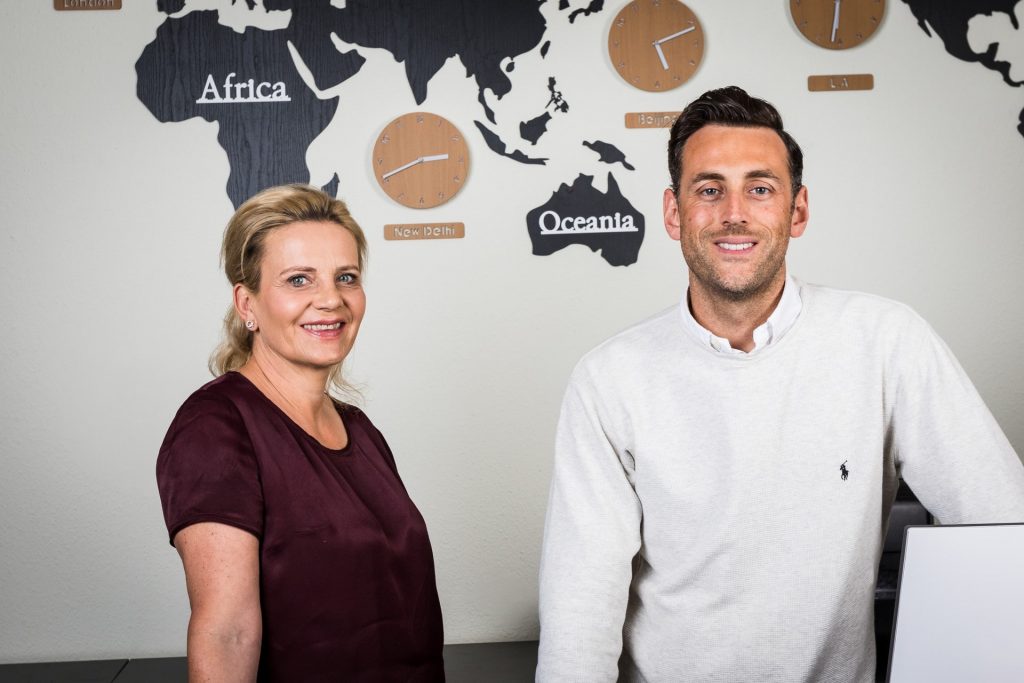 Discover dependable and efficient logistics services in Copenhagen and across Denmark today. Contact our team of logistics experts by phone, through online communication, or visit our local MBE Business Centre to explore your individual transportation needs and make the most of our tailored solutions.
Free shipping quote
Helpful and professional.
Very positive experience working with MBE, high recommend!
Hurtig service
pratik kusumanchi
2023-08-20
Was easy to find, and they handed my passport in good condition 🫡
The team at MBE were friendly, communicative, and provided excellent service! Would recommend their services without any reservations!
Stephanie Taylor
2023-07-19
The customer service is amazing. I came with a very small package and they still treated me with tremendous respect and were super helpful.
Bjarke Frost Nielsen
2023-07-19
Very professional and efficient. Friendly staff.
Looking for a specific MBE product or service?