We protect the privacy of our customers on multiple levels. All images uploaded and viewed in your browser go over a 2048 bit SSL connection, which makes interception of data virtually impossible. Every information exchange between mailroom operator, end-user, web browser, and smartphone is secured with HTTPS. To further protect your privacy, we purposely do not send images of mail in email notifications. All mail has to be viewed on our secured web portal. Our physical servers are located in a tightly controlled colocation facility in the USA with over 20 years of experience in cloud-based storage.
What kind of ID i need to provide?
Your account needs to be verified. You need to provide the following identification
A valid photo of your passport or valid photo of your Danish driver´s license (for danes only) and proof of address. Plus a picture of yourself holding the ID (Make sure is clear and readable)
If you wish to use our street address as your business address you need to provide:
– A valid photo of the owner (s)' passport or Danish driver license (Danes only), Plus a picture of the owner holding the ID (Make sure is clear and readable)
– Your business registration documents. If you haven't created your company yet, you'll have to provide the documents as soon as your company is created.
Can I use your services without providing ID?
The answer is NO. 
Once you sign up for our mailbox/ virtual address service you can access your mailbox online.
Anytime
Access to your mail 24/7 Online No more driving to your PO Box or waiting until you return from your trip.
Access your physical mailbox during our office hours.
Anywhere
Our secure cloud-based platform enables you to view and manage your mail anywhere in the world.
Any Device
From PC to Mac, Apple to Android, smart phone to tablet, we've got you covered.
How do I access my mailbox?
Download the app for iPhone, iPad  on App Store Here 
Download the app for Android devices on Google Play Store Here 

Access your account from internet browser: follow this link
Do you receive packages from all couriers?
We accept mail and package deliveries from FedEx, UPS, DHL,  POST NORD, and any other shipping company. Packages can be delivered during the regular business hours of our shop.
( Monday to Friday from 8:30 to 18:00).
When you shop online, remember to choose a shipping service that provides delivery to our address, not to "pakkeboks" or "pakkeshop" or collection from a service point.
We do not offer a package collection by our staff at other collection points. 
This means if your parcel could not be delivered at our shop, and is left for collection somewhere else, we do not provide the collection on your behalf. 
I am travelling, moving or leaving Denmark. How can this service help me?
Use our Copenhagen address as your postal address to retain your presence in Denmark. We will either forward your mail or hold it for your collection.
Whatever your reason, a Street Address will give you a 'physical' presence and a professional image. The benefits are several:
·         A secure address for all your private post and packages
·         You will receive the item delivered to your mailbox or virtual address
·         We'll sign for packages and letters from any carrier
·         We notify to you that a package or letter has arrived
·         You choose to retrieve, store or forward your mail
·         If you have a mailbox with us, you can also use your MBE center as delivery address for packages and pick it up when you are ready
·         We can open your mail and scan to email when you are out of town
I need Copenhagen street address for my business. How does it work?
Once you have signed-up and registered, you use one of our addresses like it were your own. A real advantage of our service is there is no need to have a 'box number' or 'suite number' – you use the address as if it were your own building.
Simply, your name or company name with our address. You can use it on your stationery, leaflets, website, give it out to customers and suppliers as if it were your own office.
Example:
Your name
Your company
Østerbrogade 226 st. tv. (Osterbrogade 226 st. tv.)
2100 København Ø (2100 Copenhagen O)
Denmark
Do you want to avoid charges on advertising materials received in your mailbox?
You pay per scanned item. Everything that you receive gets scanned into your inbox.
If you want to avoid paying for useless advertisements apply for advertising protection.
Why should you apply for advertising protection at the same time as business registration in the CVR register?
Read here
Does MBE Denmark have a CVR number?
Yes, MBE, Denmark is an APS and has a CVR number. The CVR number is 37618748.
How do I reset my password?
Follow this link 
Understanding the Dashboard
The dashboard, the very first page you see after logging in, shows you a summary of your mailbox.
Inbox
All new mail and mail that has been viewed only with no action request
Count indicator shows the number of mail items in that folder (not just new items)
Action Required
All mail items requiring an action to be taken by the renter (you)
These warning messages may appear:
"Mail item is about to incur storage fees" is shown 5 days before the end of number of free days
"Mail item is incurring storage fees" is shown if the mail item is beyond the number of free days
"Follow-up action is required" is shown after an Open & Scan has been completed to remind the renter another action must be selected or storage fees will apply
Recently Completed
Shows mail item action requests that were completed by your mail center in the past 7 days
Can I forward my mail to different addresses?
Yes, you may choose a forwarding address and set it up on your renter dashboard.

Click on the Settings tab then

Click Forwarding addresses found on the left-side of the screen.

Finally, click the Add button to update your forwarding address.
What forms of payment do you accept?
We require payment via credit card, and we accept Visa, MasterCard, and American Express.
We do not take payment via check, money order, Western Union, Mobile Pay or wire transfer at this time.
I only need the service for short time; Can I sign up just for a month or two?
Yes, one month is the minimum term.
How do I cancel my mailbox account?
We're sorry to lose you as a customer, but we understand that sometimes things happen and changes need to be made. To close your mailbox account, please email us at mailbox@mbedenmark.dk mark subject account cancelation request.
What happens to my mail after I cancel my digital mailbox?
Prior to closing your account, you have to collect your mail or request forwarding to your preferred address.
Shipping fees will be applied.
Once you have closed your account, your mail will be destroyed/ shredded after 14 days.
You can subscribe to a mailbox/ virtual address service for as low as 150 DKK per month. See the plans, and compare prices here
The Sign-up Fee contemplates a validation process that is required by the law and done to every customer/applicant. Therefore, this fee is not refundable. The fee is charged to your card at the approval stage of your application once you have provided all the required documentation. The validation process considers completing the Mail Boxes Etc. – Virtual address services KYC form
What is the "Mail Boxes Etc. – Virtual address services KYC form"?
It is a set of questions regarding you "the applicant", the users of the services, the company, and owners of the company (if applicable) to uncover any risks associated in the business relationship. This is required by the law in regard to AML and CFT regulations, if you do not wish to answer these questions and provide the required documentation then do not subscribe to our service. If you want to check the questions and documents that are required, click here.
Can I use virtual office for my business?
Yes!
Once you have signed up for our virtual office service for your business, you will be able to use our address as it was your business address.
NB!
Any unauthorized use of our street address without having a service agreement is a criminal offence and will be reported to the police and to erhvervsstyrelsen.
Why I am charged storage fees for my mail items?
Please note, storage fees may be incurred if you do not request an action for mail received. For further details on storage fees, please visit anytimemailbox.com go to your service location and click on the plan details of your service plan.
If you are registering your company with us, please follow this link to avoid receiving unwanted advertising that will use your allowance.
Find more answers in mailbox renters knowledge base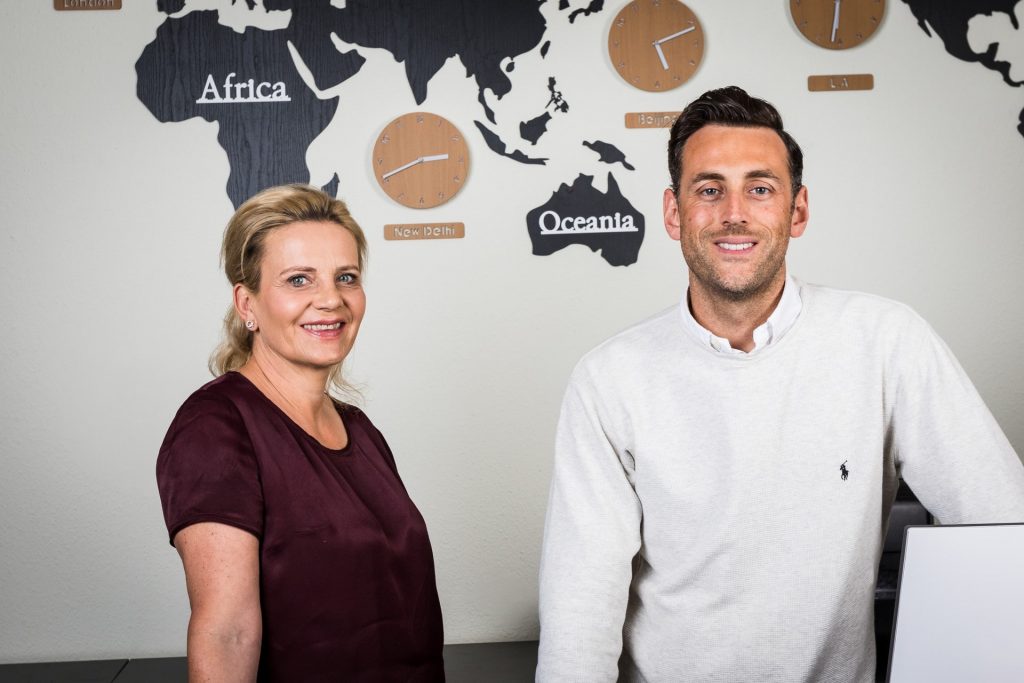 Discuss what you need from your virtual address and virtual office services in Denmark today. Reach out to us online or by phone, or simply walk right through the doors of your local MBE Business Centre.
SUBSCRIBE
Looking for a specific MBE product or service?