Send a parcel from Denmark to the UK or ship to Europe with ease and convenience
Free shipping quote
Whether it's for your business purposes or for personal reasons, you can now send a parcel from Denmark to the UK with ease and convenience. This is because at Mail Boxes Etc., we are one of the most reliable shipping companies in Denmark. With years of experience in shipping combined with our ability to create a custom, fast and professional shipping service, you no longer need to worry or hesitate about shipping from Denmark to the UK after Brexit.
At Mail Boxes Etc., we completely understand when you need to expedite the sending of a parcel abroad, especially when you want to send a parcel from Denmark to the UK. With our trusted and reliable network of partners and our worldwide office presence, we can take your European shipment to the UK to the right destination at the right time. Offering tracking and insurance services, as well as professional packing, you can now rest assured that your parcel will be delivered to its destination reliably and efficiently.
All you have to do is get in touch or visit our centre in Copenhagen. Our friendly and reliable team is more than happy to be of assistance to you when shipping to the UK for both professional and personal parcels.
Create your ideal custom European shipping service from Denmark
Arrange one-off or flexible regular shipping to Europe from Denmark. MBE's logistics specialists consult the offerings of all of the leading local and international shipping companies. This ensures you get the best deal whenever you need to organise shipping from Denmark to any destination in Europe, either inside or outside of the EU.
We do so by maintaining strong relationships having global contracts with DHL, TNT, FedEx, UPS, local bike courier and other road transport companies in Copenhagen. This means we will instantly be able to work out the most cost-effective and efficient way to get your goods to where they need to go.
This might mean a single carrier or multiple carriers. Whichever you need, we ensure your shipment method is the best option for meeting your requirements for delivery deadline, budget. We're also the go-to solution for small and larger businesses which need to outsource all of their logistics processes on a regular basis, including the professional packaging services of all kinds of goods.
Choose MBE for a reliable service when you want to send a package from Denmark to Germany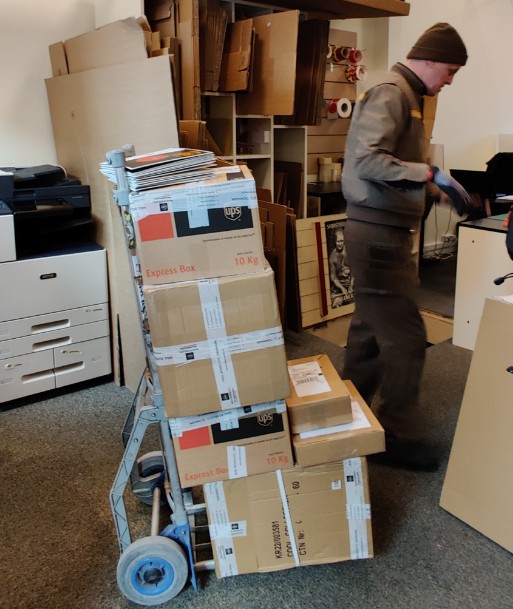 If you are looking for a reliable shipping partner when you want to send a package from Denmark to Germany, you can rest assured that Mail Boxes Etc. has you covered all the way. We provide tracking and insurance as options with your shipping parcels and we can assist you with professional packing as well. Whether your shipment is destined for Germany only or you'd also like to ship to other European destinations such as shipping to France, Spain or Italy, you can trust our reliable partner network to get your packages delivered correctly and expediently in the shortest time.
When you want to send a package from Denmark to Germany, trust our team at Mail Boxes Etc. to deliver an outstanding service. Specialists in the industry for decades now, we know all the necessary forms and formalities that need to be taken care of when shipping abroad. We help you with your customs clearance, pro forma invoices, packing lists, packing and the actual shipment. As a local provider, we're here to help you send any package to Germany or to another European destination seamlessly. And since we are conveniently located at your doorstep, you can rest assured that you'll experience a reliable service.
Get ready to ship from Denmark to Norway in the most professional way
Mail Boxes Etc. is one of the most reliable shipping companies in Denmark and we can help you ship for professional or business reasons to the Scandinavian countries. In addition to this, we can ensure that your parcels are delivered with quality and professional shipping to Sweden, Holland and the rest of Europe. And when it comes to your requirements to ship from Denmark to Norway, you can rest assured that your needs are covered all the way.
Offering international shipping from Denmark to multiple European countries, choose Mail Boxes Etc. for a speedy delivery that's efficient and that saves you time and hassles. Our friendly and reliable team is always available to answer any questions you may have when you want to ship from Denmark to Norway or to another European destination and we'll ensure you get the best advice for your goods and packages. Whether it's fragile items that need special handling or you have a large quantity of products you would like to ship abroad, rest assured that we'll help you track and insure your parcels, pack them properly and assist with customs. All this is designed to give you greater peace of mind and assurance in quality shipments, no matter where in Europe they are destined for.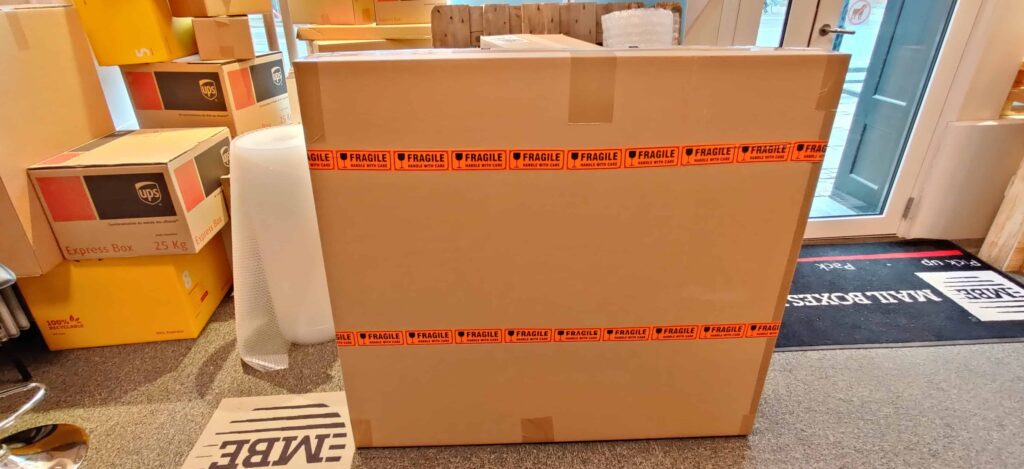 We choose the shipping company that fits your needs, One size doesn't fit all.
Have a custom shipment created just for you, mixing all kinds of transportation modes. We work with all the top local and continental carriers.
Convenient options for monthly reporting and more.
Use us as your regular shipping partner and set up monthly billing, summaries of operations, and more.
Get expedited and express options
Dispatch items to anywhere in Europe in expedited delivery timeframes when time is of the essence.
Track and monitor arrival.

Track your items in transit during real-time with the tracking number provided by the carrier.
Outsource customs paperwork.
Send goods to parts of Europe outside of the EU with ease. MBE's logistics experts always know how to complete the paperwork for you.
Why Choose Us

WE'RE LOCAL

That's right, we're locally owned and close by, meaning you get your job fast

LIGHTNING FAST

Our in-house services including packing and couriers mean we turnaround jobs fast.

QUALITY ASSURED

Our reputation is paramount and we take great pride in our workmanship. Nothing leaves our centres without passing stringent quality checks.

EXPERIENCE
MBE has been around since the 1980's. You can trust our well known, international brand.
Pack & Ship
Virtual Address
#PeoplePossible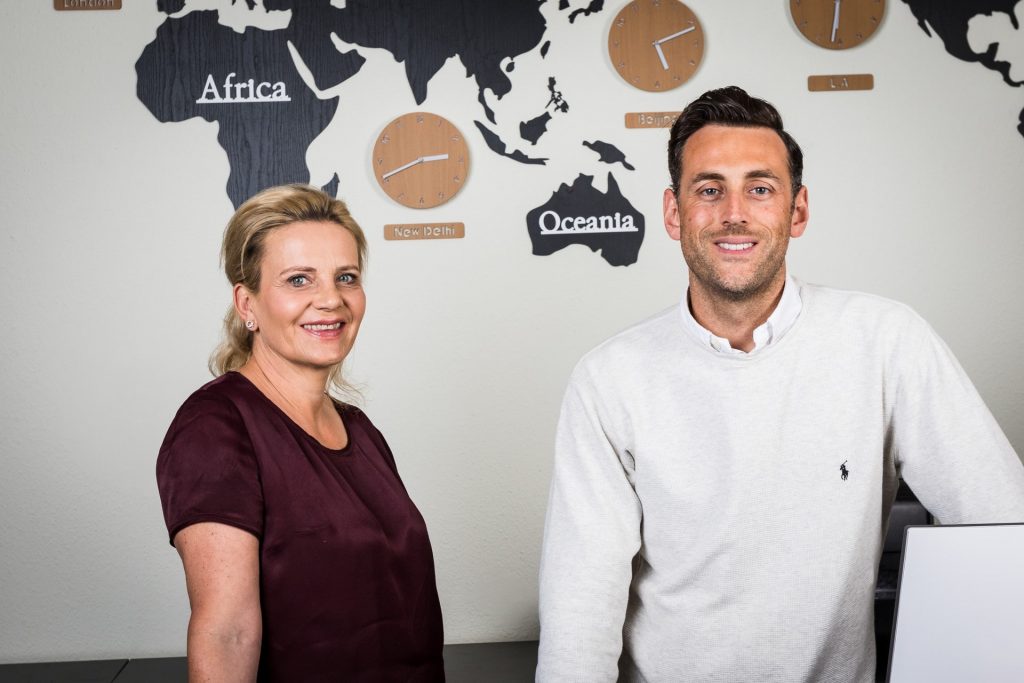 Du kan til enhver tid sende en enkelt pakke eller brev eller oprette faste leveringer fra Danmark til Europa med MBE. Tag fat i en af vores eksperter her eller ring til os. Du har også altid mulighed for at tage fat i dit lokale MBE Business center.
Free shipping quote
Looking for a specific MBE product or service?