Use MBE's Pallets shipping service in Denmark when you need to ship pallets loaded with any kind of goods or merchandise. From initial collection from your depot, factory, or warehouse through in-transit tracking to delivery notification. There is a reason this comprehensive service is used by businesses of all sizes to transport pallets of goods locally, domestically, and internationally.
Your pallets will always be in the hands of a team of logistics experts. Their knowledge of material handling and warehouse loading and unloading procedures ensures your delivery process is stress-free. Having MBE's experts managing your shipment also ensures that every aspect of your shipment meets your requirements in terms of budget and delivery timeframe.
Rely on the proven reporting processes we have in place for the clients who use us to ship their pallets on a regular basis. We offer monthly billing, activity summaries, and other options too.
Arrange a personalised collection. Have the carrier collect your pallets from your doorstep or loading dock. This is a complete end-to-end service.
Palletizing
Packing and stacking for most cost effective shipment and for most secure shipment
Get the most cost-effective rate, specialised carriers, and more
We compare all shipping companies with global transport companies. SCS UPS, TNT, Blue Water Shipping (BWS) just to mention a few. Ensuring your goods have the most suitable transit.
Use for any global shipment.
Whether you are shipping from Denmark to the other side of the world, or just to the other side of your local area, this service gets your goods to where they need to go.
Set up real-time tracking and delivery notification
Find out precisely where your items are on demand by using the track and trace tool.
Opt for express and expedited services
Need your goods to arrive faster than average? Let us know about your delivery priorities and we will always find you the quickest most reliable option.
Why Choose Us

WE'RE LOCAL

That's right, we're locally owned and close by, meaning you get your job fast

LIGHTNING FAST

Our in-house services including packing and couriers mean we turnaround jobs fast.

QUALITY ASSURED

Our reputation is paramount and we take great pride in our workmanship. Nothing leaves our centres without passing stringent quality checks.

EXPERIENCE
MBE has been around since the 1980's. You can trust our well known, international brand.
Pack & Ship
Virtual Address
#PeoplePossible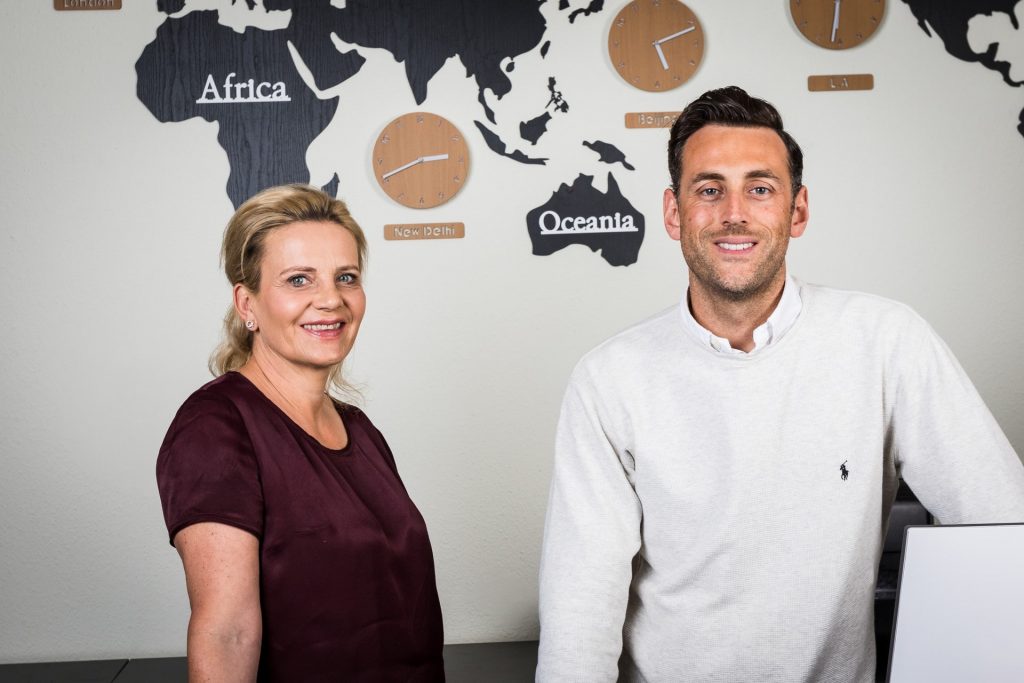 Talk to us about the requirements you have in mind for your pallets shipping service in Denmark today. You can get in touch with one of our logistics specialists online, by phone, or visit us at our MBE centre in Østerbro.
Free shipping quote
Helpful and professional.
Very positive experience working with MBE, high recommend!
Hurtig service
pratik kusumanchi
2023-08-20
Was easy to find, and they handed my passport in good condition 🫡
The team at MBE were friendly, communicative, and provided excellent service! Would recommend their services without any reservations!
Stephanie Taylor
2023-07-19
The customer service is amazing. I came with a very small package and they still treated me with tremendous respect and were super helpful.
Bjarke Frost Nielsen
2023-07-19
Very professional and efficient. Friendly staff.
Looking for a specific MBE product or service?