What are logistics services?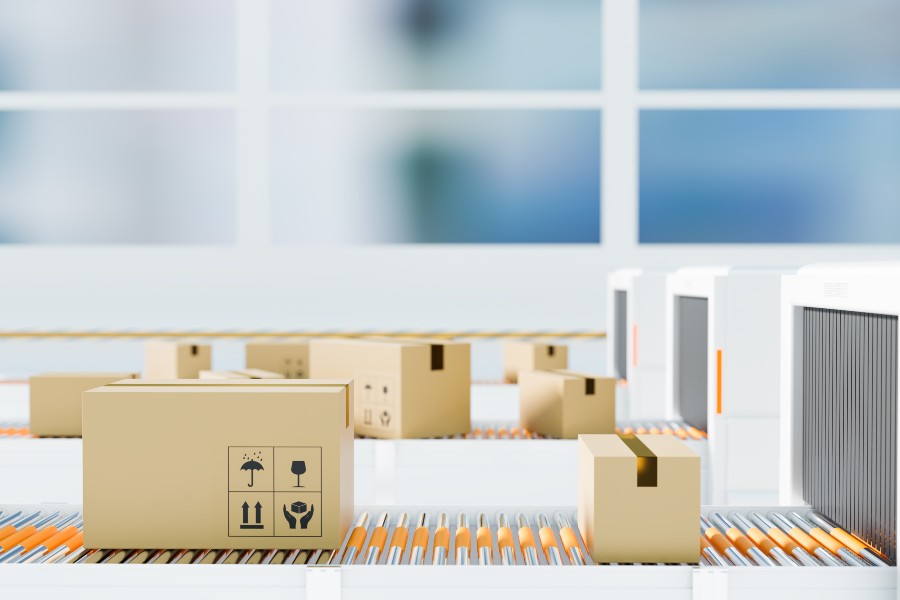 Logistics services have evolved over the years, moving from being exclusively used in the military to now being used by businesses in their order fulfilment. If you are wondering what is the meaning of logistic services, you've come to the right place. Logistics services are the critical elements of a business' supply chain or flow of goods from the point of origin to the end consumer.
This means that whether you do in-house logistics or choose a logistics company as your service partner, you can rest assured that your products will be delivered, starting from the warehouse until they reach the end consumer.
As such, logistics services look at warehousing, transportation, order fulfilment, delivery and even returns. When it comes to the question of what is the meaning of logistic services, it's also worth considering the 7 Rs of logistics, which play an essential role in a smooth process. The 7 Rs are:
Right product
Right customer
Right price
Right quantity
Right condition
Right time
Right place
What is a logistics company?
Although many smaller businesses that sell physical goods often choose to begin by handling their own logistics in-house, many of these businesses looking to scale choose a logistics company to carry out their order fulfilment. As such, a logistics company handles all the transportation and logistics services. These services go beyond third-party logistics (3PL). Therefore, a logistics company can help businesses with:
Transporting products from a manufacturer to a fulfilment centre
Carrying out warehousing and order fulfilment services, and
Shipping products and delivering directly to consumers.
However, the world of logistics is becoming more complex, which means that there are numerous types of service providers for you to choose from. It is worth considering who they are and what they do as you seek to make the right decision for your business. Below is a list of the various types of logistics companies you can approach to help meet your needs:
First-Party Logistics Service Provider (1PL): these are considered in-house logistics and they run their own fleet of vehicles for deliveries. No tasks are outsourced and they are therefore also referred to as self-logistics.
Second-Party Logistics Service Provider (2PL): when a business chooses a 2PL service provider, they are looking for help with transportation and freight options. However, 2PL service providers only focus on transportation and do not handle warehousing or other services.
Third-Party Logistics Service Provider (3PL): when it comes to 3PL service providers, it's worth knowing that these provide both inbound and outbound transportation as well as warehousing. Frequently, such providers lease space to clients and handle the preparation of their shipments. This may include labelling and packaging, too. They may also be involved in tracking, delivery status and customs.
Fourth-Party Logistics Service Provider (4PL) or Lead Logistics Provider (LLP): these service providers go beyond what a 3PL provider offers. Apart from transportation and warehousing, they also handle the remaining aspects of the business' supply chain. They may therefore work with other suppliers, retailers and relevant parties. While they do not own any of the assets that are being moved, they do play a more consultative and managerial role in the shipping and logistics process.
Fifth-Party Logistics Service Provider (5PL): also known as logistics aggregators, these service providers combine, contract and oversee multiple 3PLs to create a large supply network. Through these networks, it's possible for many businesses to take advantage of discounts.
Definition of logistics services
A short but useful definition of logistics services is the entire process from preparing a product for shipment to an end consumer from a warehouse or a fulfilment centre to ensuring the product is properly transported to the customer at the desired address.
Consequently, if you'd like to know what is the meaning of logistics services, the definition of logistics services explores a chain of events that lead to selecting the product from a warehouse shelf to the point of delivery. This chain of events may involve processes such as:
Incoming-goods logistics
Inventory management
Warehousing
Order tracking
Invoicing
Picking and packing
Shipping
Payment and finance management
Returns
Disposal
As for the benefits of using a logistics service provider, these may include:
Scalable growth and efficiency
Optimised supply chain
Leverage industry networking and experience
Increased customer satisfaction
Cost savings
Time savings
What are the different types of logistics services?
Having covered the reasons why many businesses choose logistics service providers and companies, as well as the different types of logistics service providers, it's also important to understand the types of logistics services that a business can take advantage of. In short, these types of logistics services may include the following:
Warehousing services: when a business produces goods, they need to be stored in a warehouse after manufacturing. However, many businesses do not have the resources to handle their own warehousing and choose the services of a logistics service provider instead.
Freight shipping: moving freight or goods from one location to another requires an organised fleet of vehicles for both inbound materials and outbound products. Many logistics providers take the hassle out of transportation with their own multimodal transportation, eliminating the need for businesses to maintain their own fleet of vehicles.
Courier services: these services generally focus on the final delivery of goods to an end consumer. They are usually used for small items or low-volume orders. They may also offer additional services such as detailed tracking, regular updates and customisable delivery times. This ultimately helps to improve the customer experience.
Port services: focusing on the transportation of goods from one location to another using ocean shipping that arrives at a destination port, port services may include a jetty, pilotage, harbour tug, port yard, warehousing, vessel provision, berthing and navigation services. It's also possible to get assistance from the service provider related to customs, chartering and stevedoring.
Stevedoring and cargo handling: this type of service focuses on shipping goods. It includes the loading and unloading of goods from ships at a port. As sub-services, a business can also get assistance with cargo handling, lashing and heavy lifting.
Your trusted logistics service provider in Copenhagen, MBE Denmark
If you are looking for a logistics service provider in Copenhagen that's able to offer you unparalleled transportation and logistics solutions, Mail Boxes Etc. Denmark is the ultimate choice. 
Our logistics services will help you with all aspects of your needs from pickup, packing, transportation and courier services. In addition, we can assist with the preparation of proforma or commercial invoices for customs, insurance, tracking, storage facilities, and other things. Choose from the leading logistics service providers in Copenhagen: contact Mail Boxes Etc. Denmark.