Customized Packing Services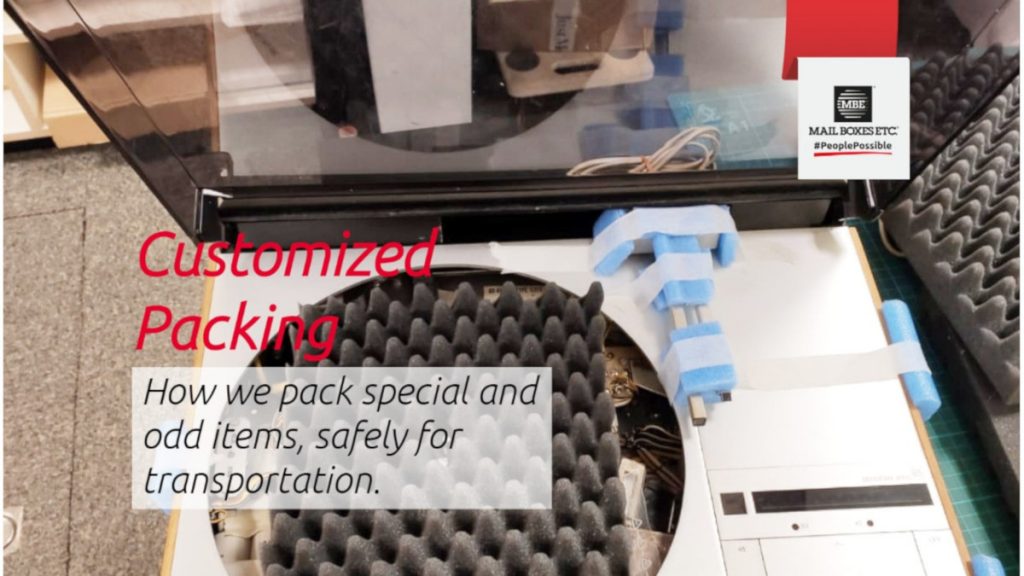 At Mail Boxes Etc. we deal with different types of items to be shipped or simply customers who required special packaging.
Recently we packed an old Beogram 4000 record player.
All the fine parts were separately packed and wrapped to provide maximum protection during transportation.
We had the case of a big harp that was traveling with the owner and needed to be packed for the flight. Even though we are never in control of what happens in the transportation process we can reduce the chances of damage by packing as good as possible.