Valuable or fragile packages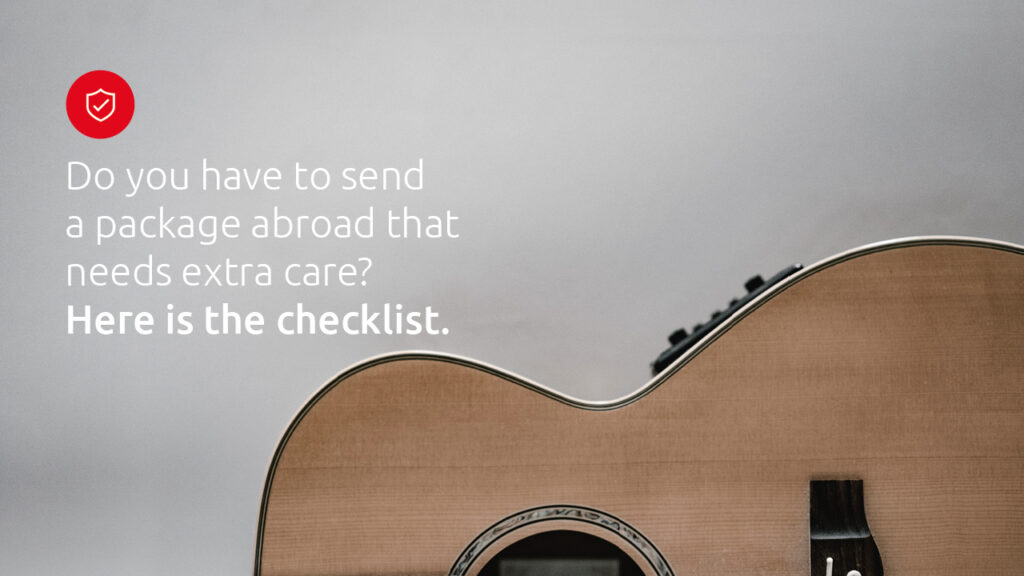 There is a lot you need to be aware of if you have valuable or fragile objects that need to be moved safely and securely from one location to another. If it is a question of sending something out of the country, then packaging and transport matter even more.
Do you have any doubts as to whether extra care is needed for your shipment?
These 3 things determine how important it is that you pay attention to packaging and shipping:
The value of the shipment
A shipment can be valuable in several ways. Perhaps it has financial or great personal value. Or maybe the loss or damage of the shipment can affect other things that are of great value to you or your company.

The contents of the shipment
Fragile or delicate objects require extra care when packing and shipping. It could be the materials, shape, or something technical that makes you want your package to be in particularly safe hands. And then there are all those details most people may not know. For example, you must always loosen the strings on a guitar before packing it, or certain types of paint cannot withstand ordinary bubble wrap.

The fragility of sending something
Last but not least, sending something itself can be fragile. Your package often changes hands several times before it reaches its destination, and both paperwork and customs requirements must be managed along the way. And what if something does not go as expected during transport? How do you best protect yourself?
The people who handle shipping out in the world always care, but they have thousands of packages going through the system every day. And your package may need to be able to endure both planes, trains, and trucks.
Therefore, it is a decisive factor that the right packaging is used – it makes the whole difference between an intact product and a fatal crack or error on delivery.
If you have the slightest doubt, you can let us pack and ship for you. We pack with great care and special knowledge, and we also take care of everything else.
We have time and space for large, small, fragile, and precious shipments, and we have time and space for you.
Contact us today and we will find the best solution together.
☎ +45 3120 3616
⌨ info@mbedenmark.dk