Valuables shipping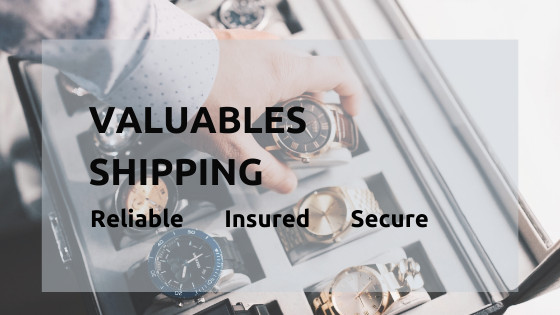 One of the easiest and fastest ways to send expensive belongings or items abroad is to ship valuables with courier services.
Guidelines for packaging valuable and other expensive items.
You need to prepare each parcel or heavy items operated by courier services regardless of size and value. We can provide all the packaging materials needed for that purpose. Just drop by our service point and we will pack for you if you wish.
Cardboard boxes – depending on the type of your valuable items, you might need either one or more boxes.
Bubble wrap – it is essential to protect fragile and delicate items. However, it is also widely used for additional protection to prevent the objects from getting damaged or scratched during transportation.
Cushioning materials – those are packing peanuts, Styrofoam chips, polystyrene sheets, foam wrap, and crumpled paper. They are necessary to fill the voids inside the box and restrict the items from moving around.
Adhesive tape – for securing wrapping materials and sealing the box. Plenty of adhesive tape will enable your box from being breached during transit.
After you have collected those materials, you can start preparing your valuable items for transportation.
Wrap the items with bubble wrap. Use several layers of bubble wrap to completely cover every single item you are shipping. If you have a new product in its original packaging, just leave as it is.
Prepare the box. Take care of internal cushioning by putting some packaging materials in the box.
Place the items inside the box. If you have several items, make sure to separate them from each other with cardboard scrap or plenty of cushioning materials. Afterwards, fill all the empty spaces with additional packing materials.
Seal the box. You need to make sure that the items are immovable inside the box. Seal it with plenty of adhesive tape and label "Fragile" if needed.