What are the main types of international shipping?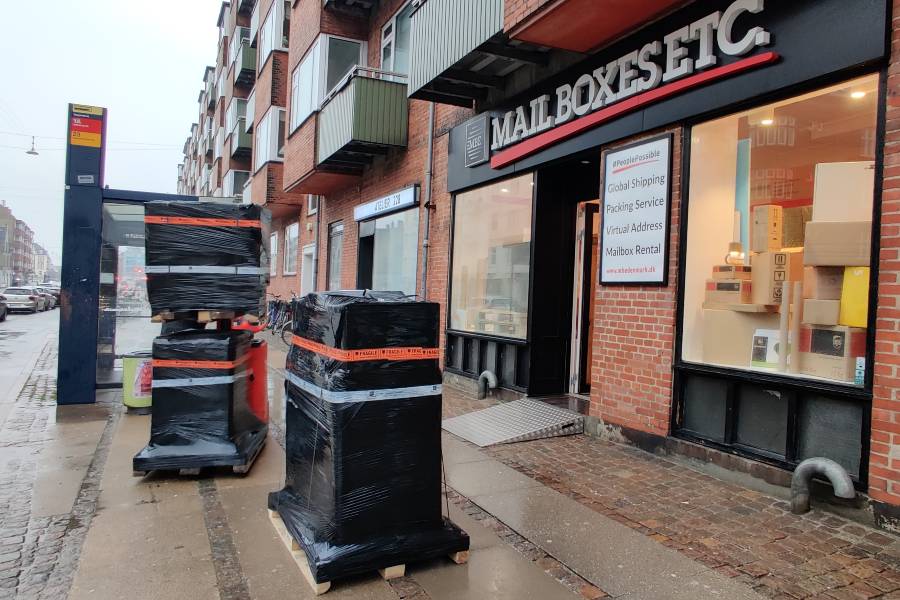 Navigating the world of shipping is not for the faint hearted. However, it's undeniable that shipping internationally in today's business world is essential. Whether you've got bulky and heavy parcels that you need to send across borders or you require an international parcel service for goods that only weigh a few kilogrammes, you need to carefully choose the right shipping method so that you can keep your shipping costs low while ensuring your parcels arrive safely and on time at the required destination. With this in mind, we've prepared this article to help you differentiate between air, ocean and land shipping so that you can make a more informed decision going forward. Let's explore in more detail below.
There are three main types of international shipping: land, air, and sea.
International shipping involves the transportation of goods across borders, and there are three primary modes of transportation used: land, air, and sea. Each method comes with its own set of advantages and disadvantages, which depend on factors such as the type of goods being transported, the destination, and the delivery timeline. By comprehending the differences between these three methods, individuals and businesses can make well-informed decisions when selecting the most efficient and cost-effective mode of transportation for their goods.
Air shipping
What it is: air freight shipping has been an important way of transporting goods across the world with fast arrival times by loading them on a plane, which then flies to another country.
Advantages: air shipping is possibly the fastest way of getting your goods across borders (up to 30 times faster) and this is especially important when it comes to time-sensitive items such as documents, perishable goods, emergency supplies or high-value customer products. Although air shipments can take longer, it's the ideal solution for those making an international move. Furthermore, with air freight, you can enjoy greater levels of reliability. Even if there is a short delay due to weather factors, the plane will still take off as soon as it is safe to do so. It is also less likely to make stops along the way, meaning that your shipment will arrive with the greatest amount of speed.
Disadvantages: despite its speed and convenience, air freight is actually one of the most expensive options you've got. This is because planes offer limited space and competition for this space is high meaning costs can quickly come at a premium price. In addition, because planes have weight limitations, the costs of loading a plane are usually greater than the other two options available because the cost of air freight is calculated differently. In fact, air freight rates are usually based either on actual gross weight or on volumetric weight of a parcel (whichever is greater). This is why it is cheaper to send smaller items by plane than larger packages. In fact, the average limit of mass for air shipments is around 80,000 kg. A final disadvantage of air shipping for the eco-conscious is that air transport with a cargo plane burns a substantial amount of fuel and although it's faster, it is not an environmentally friendly option.
Sea/ocean shipping
What it is: sea/or ocean shipping is shipping that is carried out on container ships which load 20- or 40-foot containers full of goods and transport them via a water route such as a sea or an ocean.
Advantages: shipping by sea is often the cheapest option you have, especially if you are not constrained by time. This method is usually highly advantageous for goods that are quite heavy and bulky and do not have a set time limit for arrival such as vehicles, furniture and other large and heavy products. Calculating the cost of shipping by sea or ocean is generally done by the volume of the shipment. However, the larger the container, the higher the discount you are likely to receive. In addition, weight is typically not a factor in ocean freight and therefore it's ideal for large and heavy items. It's also considered a reliable method of delivery.
Disadvantages: one downside of sea shipping is that it is usually quite slow and getting your shipment from point A to point B can sometimes take months. This is because cargo ships often stop at different ports and the loading and unloading times of large containers can be substantial. Your shipment may experience delays due to storms at sea. In addition, the ship may get damaged and may require repairs. But it's worth knowing that potential accidents are quite rare. Sea shipping is also more environmentally friendly than air freight and the environmental impact is quite minimal.
Land shipping
What it is: land shipping is considered cross-border shipping over land. It usually uses trucks (of varying sizes) to move products across long distances and through landlocked countries.
Advantages: it is a suitable option for businesses that send out large commercial shipments or those which are typically not accepted by cargo airlines. Another perk of this type of shipping method is that you get two main options for how the truck will be filled. The first is full truck loads (FTL) and the second is less-than-full truck loads (LTL). Whereas the former charges you for the cost of filling up the whole truck, the latter charges are calculated on how much space you actually use. Furthermore, if the truck is full with an FTL, it's less likely to make stops along the way apart from filling up with fuel. This means faster and efficient delivery.
Disadvantages: land shipping is usually slower than air freight but faster than ocean shipping. With the LTL method of calculating costs, you may have to wait until other interested parties have added their items to the truck and then have to face detours with your products as the other items are delivered to their destination first, especially if they are along the way to your ultimate destination.
A Denmark Shipping Company You Can Count On
When it comes to choosing the best method for your needs, you will need to do a cost-benefit analysis by determining the price of the shipment method and comparing this with the speed of the delivery based on the size of your goods. If all this seems too complicated to navigate, you don't have to worry. At Mail Boxes Etc. Denmark, you have a reliable shipping partner and one of the most professional international shipping companies in Copenhagen that you can always turn to for expert advice and professionalism from A to Z.