How to Pack and Ship Fragile Items Internationally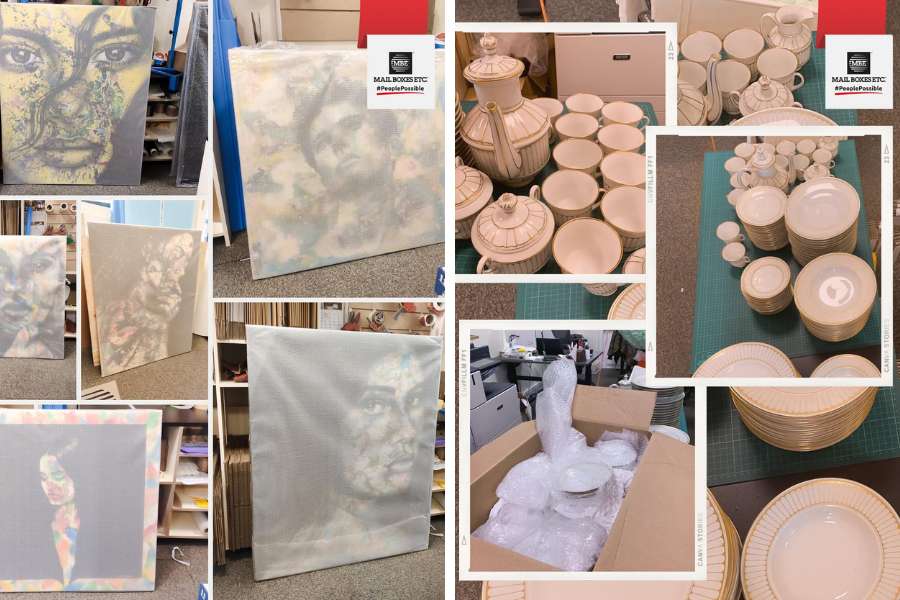 Whether you have your family's antique vase that you'd like to ship over to a relative or you're an e-commerce business selling musical instruments, shipping fragile items internationally is a serious matter. These items generally have a lot of sentimental and monetary value and they need to be in pristine condition from the moment they're wrapped until the moment the box is opened by the recipient.
How do you ensure that your valuable items don't get damaged when sending fragile packages? The answer is being informed. Not only about what is considered a fragile item in the first place. But also how professional packing services can help your package arrive in perfect condition. With this in mind, take a look at our step-by-step guide below and a lot of extras that we've thrown in as well in order to help you.
What items are considered fragile?
Although it may sound obvious, there is a distinction that needs to be made between fragile and sturdy items for shipping. Fragile goods' meaning refers to items that are easily damaged. Essentially, they are breakables. Meanwhile, sturdy items can withstand the pressures of international shipping with little to no damage at all. But with this in mind, what is considered a fragile package? Here's a non-comprehensive list of items:
Antiques
Artworks
Musical instruments
Glass bottles
Electronic or technology devices
Mirrors
Glassware, crystal or porcelain, and
Even furniture!
Step-by-step: How to pack fragile items for shipping
Fragile packing is a highly specialised process that must be followed when shipping fragile goods. Remember that when in transit, your items may be conveyed by a plane, on a ship, via road transport and more. As such, the package will be prone to tilts and sways, vibrations, the movement of conveyor belts, the rising and falling of forklifts and a whole lot more that's involved in fragile goods transport. As such, you need to seriously consider using professional packing services for your fragile packing to ensure that they arrive safely and in perfect condition. With this in mind, here's our step-by-step list for packing fragile items professionally. We offer this advice because we know from experience how difficult it can be to prepare a fragile item for shipping.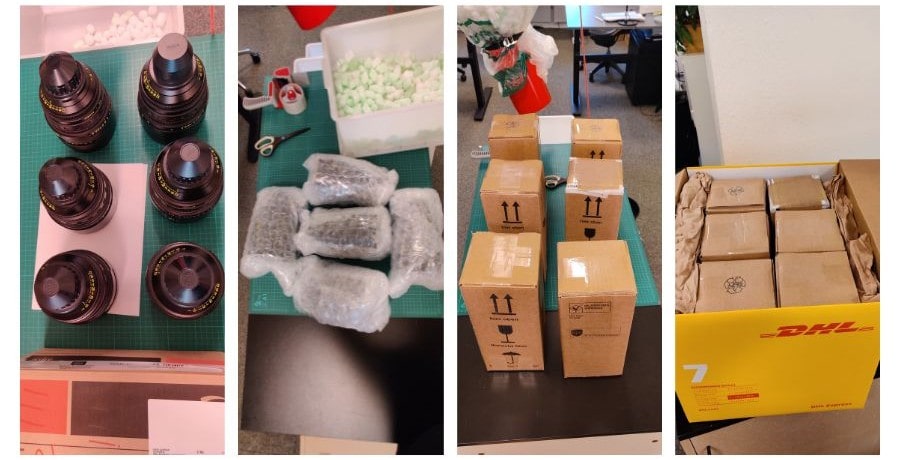 Step 1: Choose the right fragile packing boxes
This may seem easy at first glance, but we assure you that it's not. Especially if the fragile item you'd like to ship has an odd shape. This may mean placing it in a smaller box within a greater box with the inner box surrounded by padding. You also have options to use double-walled corrugated cardboard boxes to give your package that extra layer of protection.
Step 2: Wrap and protect the fragile item
Items that are hollow (such as vases) should have their interior filled with bubble wrap or crumpled up paper. After this, the object should be wrapped in a few layers of packing paper followed by bubble wrap. There should not be any empty space in the box. Then, use packing tape to ensure that the paper and bubble wrap are securely fastened to the item. If you are sending several items in one box, each one needs to be carefully wrapped and the use of dividers is strongly encouraged.
Step 3: Cushion the box and seal it
We begin by lining the bottom of the box with foam peanuts/pellets or foam wrap. Then, the item is gently placed in the centre. The process of adding "fillers" continues until the box is full and the item cannot shift inside the box. Finally, seal it with tape in an "H" fashion. This will help reduce risks of breakages.
Step 4: Label the box using a fragile package label
Apart from the compulsory shipping label that appears on international packages, you should also label your package as "fragile" and even add stickers to indicate that shippers should "handle with care". You can also add arrows to indicate in which direction the shipment should be moved, handled and stored.
What is the best packing material for fragile items?
The best packing material for fragile items can be divided into two categories: those for external and those for internal packing. External packaging should be new and not reused because cardboard boxes tend to lose their integrity over time. Also, cardboard boxes should be of the right size. This means that they shouldn't be too small for the packaged item so that it creates an odd shape, nor too big so that it floats and shifts while in transit.
Boxes should also be able to carry the appropriate weight of your item. Corrugated cardboard boxes with double- or tri-wall constructions are highly recommended. Meanwhile, internal packaging should include things like airbags, bubble wrap, cardboard, foam pellets/peanuts when packing fragile items for shipping. As such, the best packing material for fragile items should include a consideration of both the external and internal factors.
How to ship fragile items internationally from Denmark
Are you sending a package from Denmark? Do your needs include shipping fragile items internationally or shipping valuable items? Then you need a packaging company to partner with that meets all your needs. At MBE Denmark, we have years of experience in shipping fragile items internationally. But we also have broad and vast experience in ensuring that all your packages arrive at their destination safely and in perfect condition. Ready to get in touch with us to help you pack your fragile items professionally and ship them abroad? Simply get in touch with us! We're at your service and ready to help!