How to Send a Package to Another Country: A Guide to International Shipping from Denmark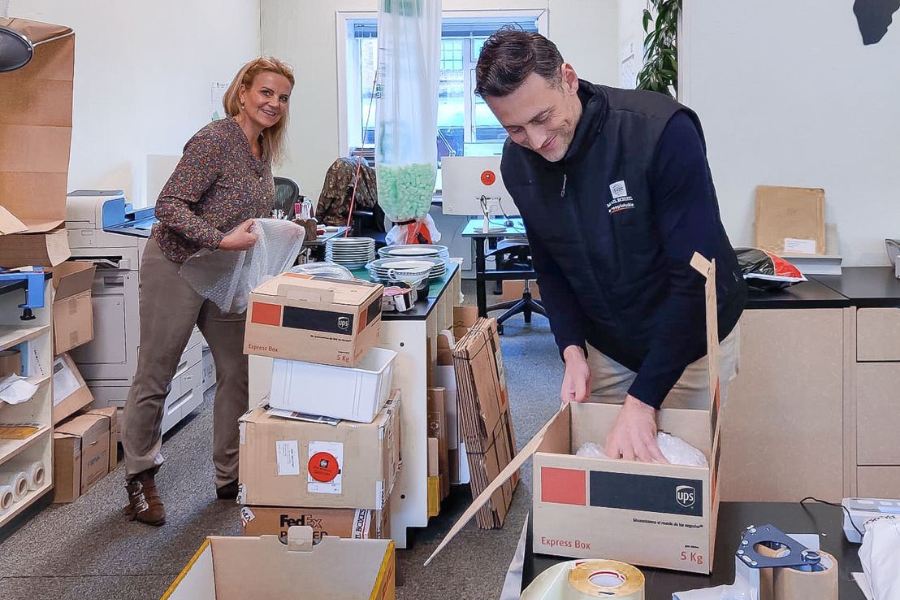 Domestic shipments and couriering may be your forte, but what if you need to do international shipping from Denmark? Do you know how to send a package to another country? Whether for personal or business reasons, if you haven't shipped an item overseas before, you may find it a daunting task and a confusing landscape to navigate. But in this blog post, we'll guide you through the easy steps to send an international package quickly and easily. Let's take a closer look.
How to send international packages step-by-step
International package shipping requires a bit of prior preparation. Some of the tips below may sound obvious but they are an essential starting point to your international shipping journey. Here's what you'll need to have at hand beforehand:
The recipient's full name and address.
A descriptive list of the items you're sending and their value.
Your packaging materials (boxes, padding, tape, etc.)
And now that you're ready to send international packages from Denmark to the UK, Europe or worldwide, here is our step-by-step international shipping guide for how to send items physically as opposed to submitting your shipping enquiry online with us at MBE Denmark.
Step 1: Ensure your package does not contain items classified as "prohibited" or "restricted"
We all know and love the Kinder Surprise Eggs. But did you know that it's prohibited to ship them abroad in certain cases? This is just one small example of items that may be considered "prohibited" or "restricted" for international shipping. And it is a major reason why it's crucial that you not only have the recipient's full name and address prior to sending your parcel to them. It's also essential that you know exactly which items you can and cannot send to your chosen destination.
But in addition to this, there may also be some weight, size and quantity restrictions that you may have to deal with. So, to avoid any disappointment, feel free to chat to us about what you'd like to send and where, and we'll give you the best advice. Deepen your understanding of restricted and prohibited items for international shipping and discover the exact items that are prohibited from being shipped.
Step 2: Compare rates and choose your international shipping service provider
Once you know for certain that the item(s) you would like to ship are not on a "prohibited" or "restricted" item list, you're ready to proceed to the next step. This step means comparing rates and then choosing your international shipping service provider.
When doing so, however, it's important to not only consider the cost factors that are associated with international shipping. You also want to consider the shipping company's reputation, standing and history in the industry, their ability to offer parcel tracking, what types of international shipping they offer, express or regular shipping services (depending on your needs) and great customer service.
Step 3: Pack your parcels effectively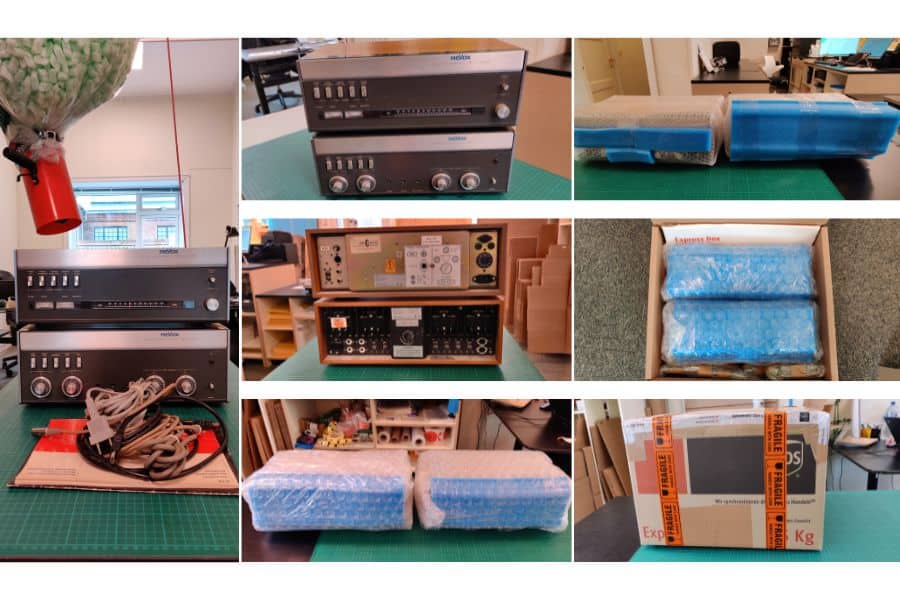 When you've selected your international shipping partner, you can move onto step number three. This is where you prepare the items for shipment. This involves packaging appropriately. Depending on the items' size, weight, dimensions and whether they are fragile or not, you'll need a sturdy cardboard box, sufficient cushioning to prevent items from shifting, and tape to seal the box in an "H" fashion. This is one of the best ways to seal the box.
But before you do that, if you have several items you're shipping in one box, be sure to individually wrap each one. If they're fragile, use bubble wrap and ensure that the items cannot move in the box during the shipping process. It's also important to ensure that you use packing peanuts in between so that the items do not float loosely in the box. Remember that your box could go on a plane (where there will be tilting), a ship (which will sway) or on the road (constant vibrations). So, considering this, make sure your package is sufficiently secure and well-sealed prior to shipping. Check out our related blog post How to Pack and Ship Fragile Items Internationally for expert tips on ensuring your items arrive safely at their destination. If you have any concerns, you can always use MBE Denmark's professional packing services.
Step 4: Drop-off your package at your MBE centre or at a one of our partner networks
If you've chosen MBE Denmark for your shipping needs, congratulations! You've made the right choice! With us, you can now simply proceed to select your drop-off point. As such, you can go to our MBE centre in Copenhagen or leave your parcel at DHL/UPS drop-off points.
Step 5: Provide all the delivery information and contact details
Step five entails providing us or our partners with all the necessary delivery information and contact details – both yours and those of the recipient.
Step 6: Receive a shipping label as well as a proforma invoice for export
You'll next receive the shipping label and the proforma invoice for export. Remember that the proforma is a mandatory part of export documentation. What may also appear on it is a description of the goods, their quantity, value and weight of the package.
But what about the shipping label? This is a label that typically includes the sender and recipient's names, addresses and contact numbers.
Step 7: Pay and send
And you're now ready for the final step. Simply make the payment for your parcel to the assigned recipient's address and get your tracking number to monitor the status and location of your package. It's that simple!
Choose a reliable international shipping company in Copenhagen
If you're looking for packing and shipping companies in Copenhagen in order to send a package, choose MBE Denmark as your shipping partner of choice. We pride ourselves on the fact that we're local, which also means a lightning fast and more efficient service. We take great pride in our workmanship and you can rest assured of the quality we offer. Finally, with experience in international and domestic shipping since the 1980s, we're an experienced brand you'll always be able to rely on.
With the MBE Online Shipping Service you can now send a parcel and create your own labels at any time and any place in Denmark.