Moving to the US – Relocating with your household goods and personal effects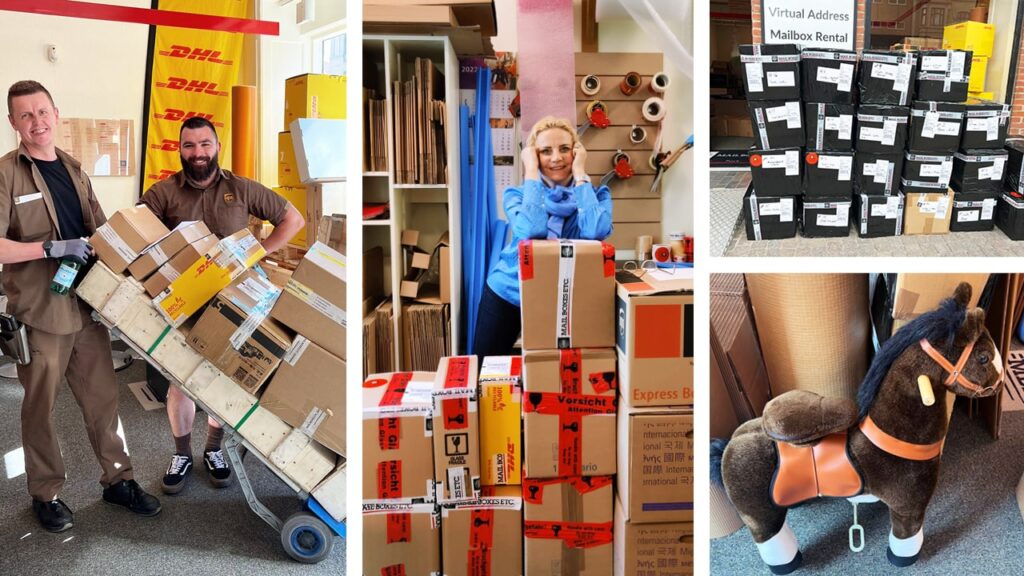 Relocating to the US with your family can be a difficult task. Particularly when there are specific laws and guidelines and you are unaware of all the minor but crucial tasks you face when you are shipping things from Denmark to the USA. Peace of mind is crucial in this situation, especially while moving one's entire life and possessions – all your household goods and personal effects – to another country.
A good thing to know is for example the different rules and regulations when it comes to customs and documentation. Luckily, the majority of domestic and personal items can pass through US Customs and Border Protection without being taxed, as long as they have been used for at least a year and are not intended for sale or transfer to another person.
To help you relocate to the US with ease here are a few good pieces of advice.
Creating a Comprehensive Packing List for Shipping from Denmark to the USA
The first thing and foremost to do when you are shipping your household to the USA from Denmark is to prioritize the items that you want to take with you and make an itemized list. You need this to complete the customs paperwork.
Facts and forms:
When completing a Customs Form 6059B "Customs Declaration", for accompanying goods or Form 3299 "Declaration For Free Entry of Unaccompanied Articles", the complete inventory of imported goods will be treated as the packing list and must be provided to Customs and Border Protection (CBP) upon request.
Customs and Border Protection uses a Harmonized Tariff Schedule of the United States Annotated (HTSUS). This system provides duty rates for virtually every existing item you want to import to the U.S.
You can find more information about the forms and HTS on www.cbp.gov
Understanding Household and Personal Effects in Shipping
Whether you are using a professional household moving company or you are doing everything yourself it's good to know the different terms and rules that follow when shipping your household. Like, what is the difference between household and personal effects? Here is how you define what's what:
Furniture, rugs, artwork, home electronics, dinnerware, and bed linen are examples of household effects. In general, household goods are duty-free; however, if they are intended for personal use or have been in your possession for a year or more, they may be exempt from duty.
The things that belong to and are used by one person are what are referred to as personal effects. For instance, apparel, jewelry, and photographic gear. If the products are used for less than a year, duty payments may be necessary.
Essential Tips for Packing and Shipping Your Belongings
So now you are ready to pack and ship all your household goods and personal effects and to make the packing list you need to complete the customs paperwork. But what is actually allowed and what is prohibited when packing your belongings? It's not as simple as one could wish.
In the event of any uncertainties and ambiguities, we strongly advise that you inquire with the state government about their restrictions on the quantities permitted and prohibited for personal importation and about supplementary state taxes that may apply.
If you have the slightest doubt when relocating to the US and shipping your household, you can also let us pack and ship for you. We pack with great care and special knowledge, and we also take care of everything else. At MBE, your shipments are always in good hands, and everything is handled with care.
We have time and room for large, small, fragile, and precious shipments, and we have time and room for you.
MBE Denmark: Where Your Shipping Needs Meet Tailored Solutions
We can handle the entire task for you – and with you, so you are guaranteed the best possible solution, transport insurance, and professional handling of your goods from collection to packaging, shipping, and tracking. Along the way you avoid intermediaries, and we support you with the paperwork and customs requirements and monitor your shipment until arrival.
Contact us today and we will find the best solution together.
Mail Boxes etc. offers shipping and packing services so that consumers don't have to take all the time to get lost. We will not only assist you in selecting the best carrier, packing your items correctly, and sending them safely and reliably, but we will also advise you on the dos and don'ts of shipping focused on the destinations. To learn how we can assist you with moving your household safely and securely to the USA, see our pack and ship service page and follow us on Instagram.