Shipping from Denmark to the US with MBE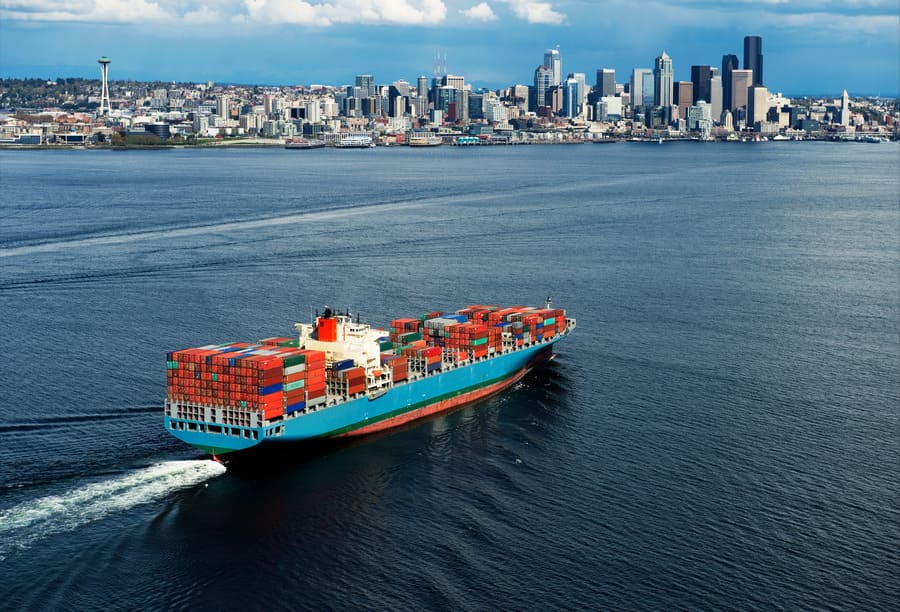 The United States of America is the world's fourth largest country and is one of if not the most advanced economies in the world. It is no surprise then that so many countries, including Denmark, do business with the US. However, at a distance of 7,488 kilometers, doing business can seem slow and sluggish, depending on the size, nature and type of shipping service you'd like to send there. Now, however, shipping from Denmark to the US is made easy with Mail Boxes Etc. because we can help ensure a speedy delivery of a wide range of items including personal effects, bags and luggage shipping, pallet transport and everything in between.
When you are ready to send a parcel to the United States from Denmark, you need a reliable partner to help you with this service requirement. After all, the process when you wish to send a package from Denmark involves several stages including packaging, insurance, tracking, the actual shipment, customs forms, customs clearance procedure and the receipt of the parcel by the final recipient. Each of these stages requires a professional touch and this is where we come in with our extensive industry experience, global partners and worldwide reach.
So, when it comes to shipping from Denmark to the US, you need to be sure that your goods – whether documents or high-value items, are not damaged along the way, arrive as quickly and efficiently as possible and all this with the right insurance and tracking at your side.
If you are wondering how long it takes to ship from Denmark to the USA and what types of express shipping services you can avail of, you've come to the right place. In this article, we share our expertise and experience with you so that you can make a more informed and the best decision for yourself and your unique business or private needs. Let's take a closer look.
How long does it take to ship from Denmark to the USA?
When it comes to shipping from Denmark to US time as well as to major US cities, you need to know what to be able to tell your customers on the receiving side or your friends and family there who are expecting the parcel or shipment from you.
Of course, international shipping from Denmark will rely on a number of factors including the volumetric weight of your parcel(s), the method of shipment that you'd like to use (air or ocean freight), customs clearance procedure and the type of service you've chosen.
On average, however, you are looking at a time frame in the region of two to three days, although this will greatly vary depending on our service partners including UPS and DHL. Below is a brief overview of what time frames you can expect.
Ocean freight from Denmark to the US: we all know that ocean freight takes longer than air freight due to the nature of the mode of transportation. With this in mind, it's worth knowing that for an ocean freight shipment from Denmark to the US, whether it is a LCL (less than a container load) or FCL (full container load) shipment, the general shipping duration is between 20 and 46 days.
Air freight from Denmark to the US: when it comes to shipping from Denmark to US time in terms of air freight, you have several options to choose from. Firstly, there is UPS Expedited (air freight, economy), which will take approximately three days or longer. With UPS Saver (also air freight), you are looking at a two-day delivery period. Next up is UPS Express (also air freight), which generally takes around two days for the delivery to arrive as well.
In addition to this, our other partner – DHL, FedEx, TNT – can also assist with sending your shipments to the US from Denmark. With DHL Express, TNT, FedEx (which is carried out by air freight), you are looking at a period of delivery of approximately two days.
All of these estimates exclude the time required for the customs clearance process, which might vary in length depending on the product or item being transported, the kind of shipping, its value, and other considerations.
Express shipping from Copenhagen to the USA with MBE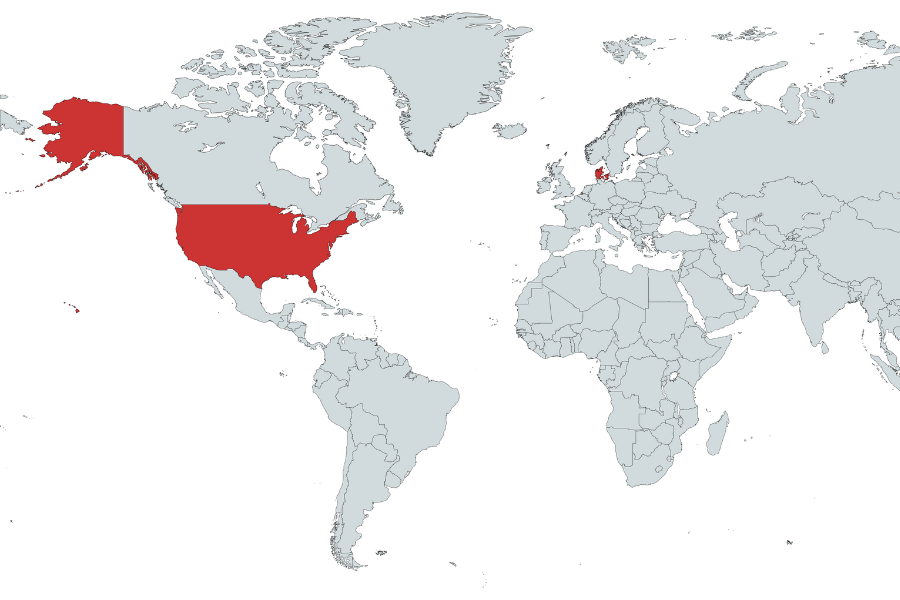 All in all, when it comes to express shipping to the USA, irrespective of our partner network, you are looking at approximately two days' delivery from Denmark to the US. As one of the leading shipping companies in Copenhagen, we pride ourselves on our ability to get all types of packages across the ocean to the US, whether for business or private purposes.
And as part of your needs for express shipping to the USA, you can also count on us for professional packing services. We all know that packages can withstand some bumps and shocks along the way – whether via air freight or ocean freight – and this means the need for effective packaging that's carried out to a professional standard.
At Mail Boxes Etc., this is something that we can guarantee because of our extensive decades long experience in the industry. We ensure that whether it's a high-value, fragile or antique item or something like clothing or other household goods you get the best type of cushioning and the sturdiest of packaging so that your items arrive in perfect condition at the destination address.
MBE: Your Reliable Partner for Smooth Shipments
The frequency of shipping from Denmark to the United States is on the rise and you need a trusted business partner to assist you with your needs.
This means relying on someone with extensive experience in the industry, strong partnerships with global service providers, the ability to track and trace your shipments in real time as well as get the right insurance in addition to help with customs clearance.
We at Mail Boxes Etc. can help with all of this, including the right and best kind of packaging for your goods, so that you have complete control and greater peace of mind for your shipments. Simply get in touch with us! We are at your service, ready to help!
MBE Denmark is your trusted partner for seamless relocation and secure shipping of your personal belongings and household items to the USA. Our comprehensive shipping and packing services are designed to alleviate the burdens of the moving process. We excel not only in helping you choose the optimal carrier and ensuring proper packaging for safe and reliable delivery but also in providing valuable advice regarding shipping guidelines specific to your destination. For a safe and secure move of your household to the USA, explore the details on our service page. Your smooth transition is our priority.
☎ +45 3120 3616
⌨ info@mbedenmark.dk
📍 Østerbrogade 226, st. tv, 2100 Copenhagen, Denmark