Benefits Of MBE Self-Service Online Shipping For Parcels And Packages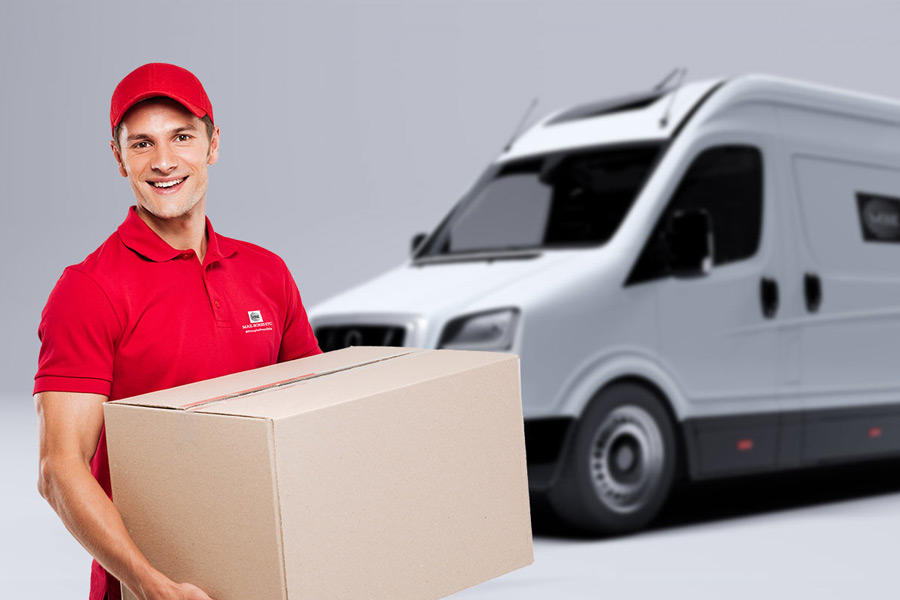 If you are looking for a fast, convenient, and always-available way to book and expedite your shipments, an online shipping service just might be the right thing for you. Our new Online Self-Service System is actually a DIY (do-it-yourself) courier service. This option allows you to manage the process from anywhere in Copenhagen or any other place in Denmark. Taking care of your own parcels and packages can actually give you many advantages. On top of that, you get that great feeling of control and accomplishment.
Take it from us, packing and shipping can be a really big deal – But in many situations, it doesn't have to be.
Here are our top 5 benefits when using the MBE Online Shipping Service:
Cheaper shipping rate (Save cost)
You can do it anytime anywhere (Flexibility)
Any device (Mobility)
You don't have to wait to get your labels (Fast)
You have control!
Arrange your international shipping from Denmark online with MBE
It's easy to see the benefits of a service that is available around the clock throughout the year. When you use the MBE Online shipping service you can easily arrange your international shipping from Denmark. You can book and prepare your packages and parcels, including printing the shipping labels, from the comfort of your home or office. Actually from any place in Denmark, at any time. 
As you log in, you'll be able to see a history of all your shipments. Set your preferences and compare the rates and services and choose the best option that suits your time and budget. With an easy step-by-step process, you will easily complete all the required information, proceed to payment, and be done! Now all you have to do is to print the label(s) and documents and attach them to your package(s). You are ready to drop off your parcel at your nearest service point!
Find your nearest drop-off points here: UPS or DHL.
Send parcels, letters or large boxes with Online Self-Service Parcel Shipping
From an envelope to a large box. Our online solution has you covered. With a maximum combined dimension are 350cm (length + 2x width + 2x height less than 350 cm) and a maximum of 24.99 kg per box you can come a long way. (The maximum length is 200 cm.) Do you need to send parcels larger than that? Just can contact us via email or by filling up the Contact Form on the service page.
You can ship to almost everywhere. If you don't get a rate for the country and or postcode you've entered, just contact us at info@mbedenmark.dk.
Pack your items carefully to ensure their safety
You need to make sure the item(s) you are sending is correctly packed in a box and with the proper inside protection. Other than that, you can send most pre-packed items. But please note, there are certain ordinary or daily use items that are considered dangerous goods. Hence, they are prohibited to send through MBE Online Shipping Solution. Check out our FAQ page for more information on this.
If what you are sending is complicated and requires other services like parcel pick up, professional packing service, shipping insurance, or another carrier, please contact us or place a shipping quote.
Can you use our Online Shipping Service for high-value shipment
What is considered a high-value shipment? Any package with a content value of more than DKK 500 (standard shipping insurance) is sent under the sender's liability. We encourage you to use our personalized service for sending a package with a high value as we could provide additional insurance on it. Some common examples of Valuable Shipping items are Jewellery, electronics, fragile items, art, etc.
Do you want to add insurance to your high-value shipment? You can contact us via email or by filling up the Contact Form.
Don't worry if you made a mistake while preparing your shipment online
It happens, we know, especially if you prepare your shipment online. Mistakes and oversights. When you use the MBE Online Shipping Tool it is, of course important, that you provide the exact size and weight of the parcel/s. If the provided information however is incorrect, a Correct Weight/Dimensions Surcharge will be applied to the credit card used to make the initial payment, but other than that your shipment is still shipped as planned.
If you have any questions about the MBE Online Shipping Tool as a fast, convenient, and always-available way to book and expedite your shipments, go to our FAQ or reach out to us directly.